Photos of Wigan
Photos of Wigan
Album Contents
Album Contents
Wigan Album
Boxing.
7 Comments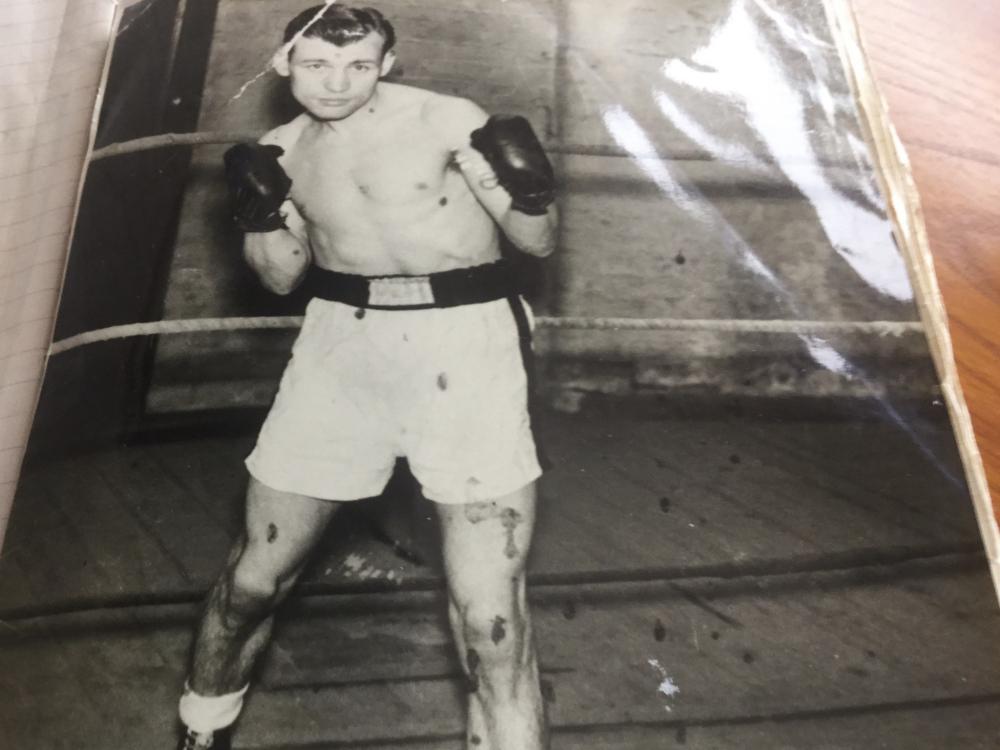 Wigan Boxer.
Photo: Albert.E.Short
Views: 503
Item #: 32580
Photograph taken in Preston Gym, 1955. My brother in Law Billy Ashcroft. Professional boxer. (Feather weight)
Comment by: Ian. on 7th July 2020 at 11:27
I knew Billy very well. A great chap.
I had many a pint with him midweek up town.
A lot older than me but I used to love listening to his boxing and rugby tales.
He was a good friend of my late father.
I also knew his brother, John
Comment by: Albert.S. on 7th July 2020 at 16:47
Thank you for those comments Ian. He will be eighty eight this month. Still living in Wigan, together with his wife June, his rock.
Comment by: Ian. on 8th July 2020 at 08:24
How is he doing these days, Albert?
Ive not seen him for about 10 years.
Last time I heard off a mutual friend a couple of years or so ago he wasn't well.
I do hope he is fine now.
Comment by: Albert.S. on 8th July 2020 at 09:22
He is now very frail Ian. He had a great boost last Saturday when his son brought him here, to see his sister Jenny. She lives just across the road from where Veronica and I live, here in Blackpool. She is now ninety one. She was the Mayoress of Wigan, in 1973. Her husband John Harte was the Mayor. Billy still had, as he always did have. A great smiling face.
Comment by: Wiganreds48 on 14th July 2020 at 14:31
Billy always was a gentleman. I remember he used to go in Morris St. Club in Scholes.
Thank you ever so much for posting the pictures Albert. Dad had great little morning meeting up with his sibs. He was really pleased he made the effort and never shut up reminiscing on his way back to Morris Street. Catch up with you next time I'm over. Keep up with your morning exercise routine, bloody impressive that Albert. Love to Veronica and Jenny. God bless, Billy, Hull
Comment by: Albert.S. on 21st July 2020 at 09:16
Thank you Billy for those comments. Well appreciated. It was great to see you. Best wishes to you, and to all of your family. Keep safe.