Photos of Wigan
Photos of Wigan
Album Contents
Album Contents
Wigan Album
JUNIOR LATICS
10 Comments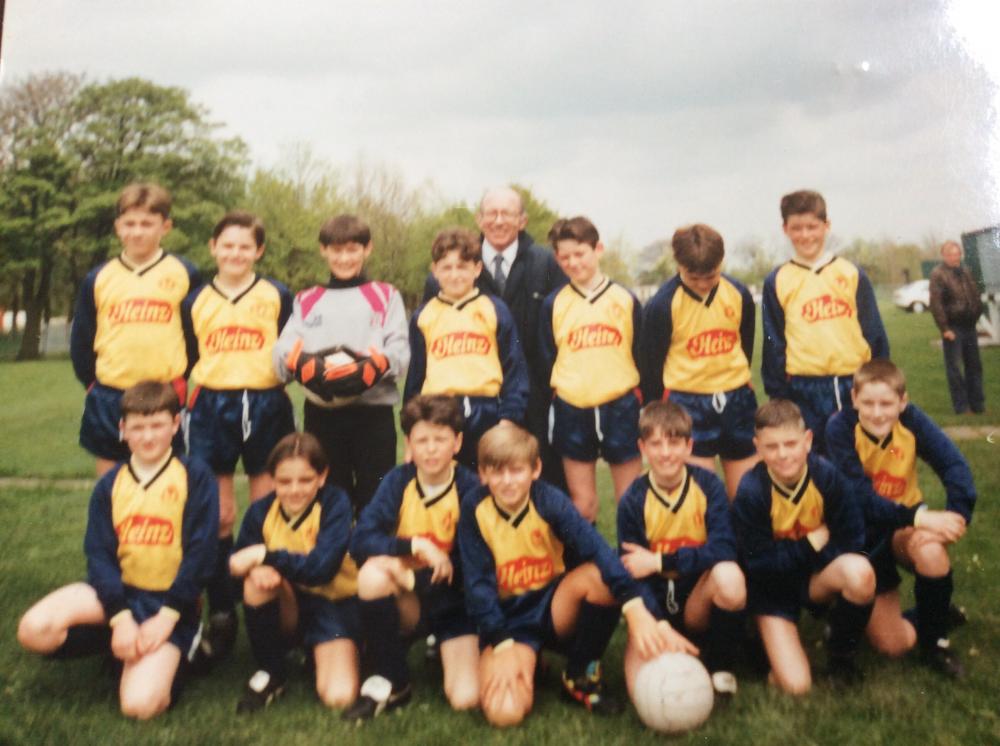 Cup final with Nobby Stiles.
Photo: John
Views: 2,215
Item #: 27690
Cup winners
Comment by: Barry on 10th March 2016 at 19:23
Comment by: pete barker on 10th March 2016 at 21:25
I wonder what Stiles taught these young lads ? Certainly not the finer points of the game.He was a clogger in his day was Stiles.
Comment by: Handsomeminer on 10th March 2016 at 22:26
You have to be a bit more than a clogged to win a World Cup ,a proper footballer
I remember the titanic clashes with Nobby and the Anfield Iron, Tommy Smith in the 60s! Also who recalls Nobbys apprentice John Fitzpatrick , a Scot?
Nobbys family were funeral directors....I suppose he had the idea of puttin his opponents in a box!!
Comment by: Jarvo on 11th March 2016 at 08:53
Nobby Stiles was a very clever player who read the game so well. A guy who could mix it with the best. And usually won...
Comment by: lectriclegs on 11th March 2016 at 12:17
Good comment, parvo. Do us all a favour and stop on here. The general site is a lot better without you.
Comment by: pete barker on 11th March 2016 at 16:59
Hard players were men like Tommy Smith of Liverpool or Dave Mackay of Spurs. Or even harder were Boltons full backs Tommy Banks and especially Roy Hartle. Stiles was a dirty player IMHO.The other hard men were just that. Hard but fair and within the rules of hard play in that era.
Comment by: allan wood on 12th March 2016 at 20:52
Great player for club and Country.
Comment by: Broady on 12th March 2016 at 21:49
I think he captained England at youth level and played in a World Cup Final so I think he must have been more than a clogger.