Photos of Wigan
Photos of Wigan
Album Contents
Album Contents
Wigan Album
Rugby League top try scorer cup
8 Comments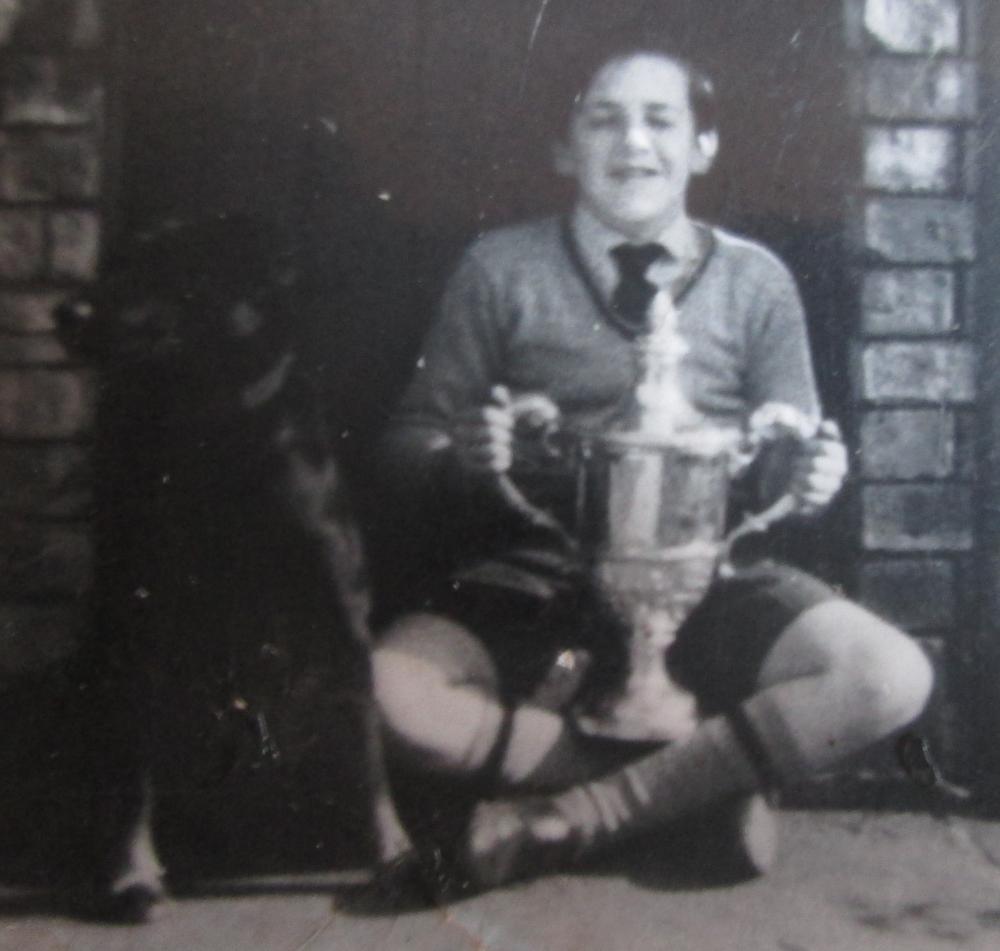 RL top try scorer 1964
Photo: jeff rourke
Views: 1,894
Item #: 26864
Me in 1964 in my WGS uniform holding the RL top try scorer's cup won by Swinton's John Stopford with 45 tries as they won the league title with Wigan second. John was a mate of my Dad.
Comment by: Dave Stephens on 15th October 2015 at 08:26
Didn't John Stopford run the long gone Water Wheel pub that was on the ground floor of one of the tower blocks in Scholes?
I lived in woodcock House at the time so it was one of my locals.
Comment by: Unsy on 15th October 2015 at 10:42
John Stopford used to take us for games & rugby practice at Pem Middle in the mid 70's, as we were lining up to go and get changed, his catchphrase was "I want no notes, only pound notes!"
Didn't like people crying off obviously!
Comment by: Jeff Rourke on 15th October 2015 at 12:06
Dave - yes he became the landlord at the Waterwheel.
Comment by: Carolaen on 15th October 2015 at 14:35
We lived off Darlington Street and I remember the Waterwheel very well. Saw Johnny Stopford play when he was at Swinton but I didn't know he had been the landlord at the WW, but I left Wigan in 1970 to go to University. Looking at Jeff's picture reminds me that you had to wear short trusers in the first year but it was long trusers after that. It was such a big deal then as of course most boys would have worn short trousers all the way though primary school.
Comment by: BARRY PRIOR on 15th October 2015 at 21:03
John Stopford add the Brookhouse at kitt green
Comment by: broady on 17th October 2015 at 00:44
Johnny's last pub was the Bucks Head in Abram, Very good landlord,
Comment by: Valerie Price on 16th May 2016 at 15:27
I've been trying to trace a photograph of my brother,
Barrie Critchley. I know it appeared in the evening paper in
1957. The picture shows Barrie receiving a presentation from
Joe Egan, he was the highest points scorer of the season playing for St Thomas More. Can anyone help? Valerie Price
Comment by: Johnny Meehan. on 13th August 2020 at 02:50
hi, Valerie. i played with your brother barry at st Cuthberts i was captain then fred Riley and joe Mc Ardle trained us then i am sure frank sullivan has a team photograph we had a get together at st. cuthberts social club awhile ago . i have spoken to your barry not long ago he was a brilliant goal kicker and rugby player we broke a record at st cuthberts with low points scored against us. there was a photograph of me outside the headteachers office receiving the platt cup from billy blan. memories i hope your wish comes true. bye. your barrie was the topps. johnny.