Photos of Wigan
Photos of Wigan
Album Contents
Album Contents
Wigan Album
wigan rovers
6 Comments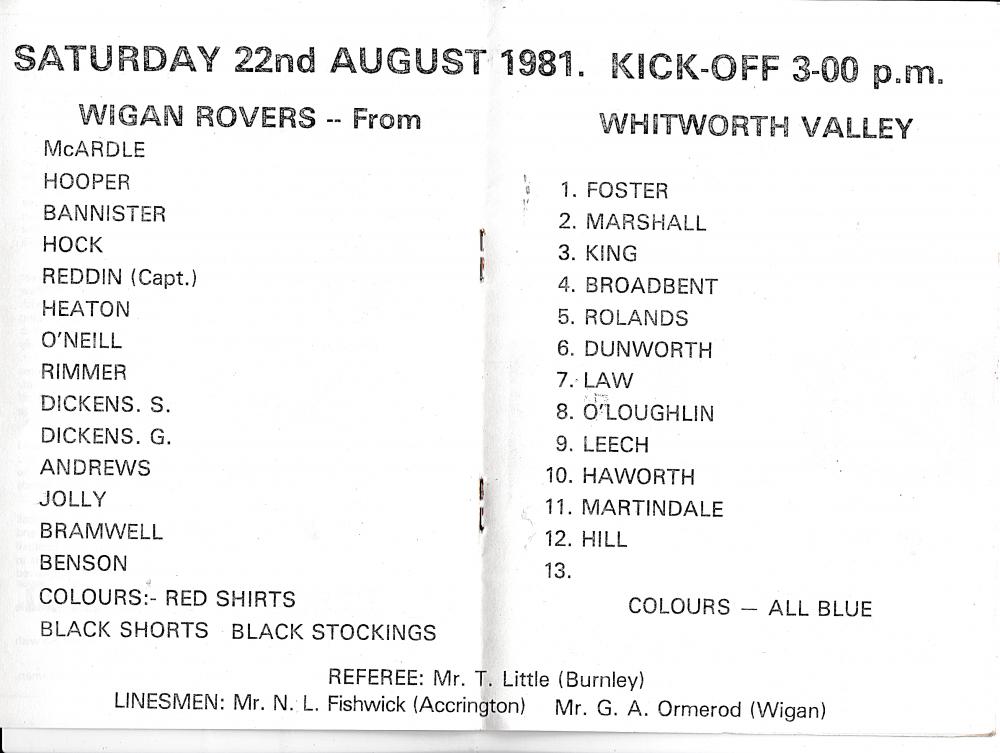 teams
Photo: pat
Views: 2,427
Item #: 25390
the two teams playing that day
Comment by: Douglas on 27th July 2014 at 20:56
Pat, would that be Gary Dickens and Steve Rimmer?
Think I played with them at Double 7
Comment by: Albert. on 28th July 2014 at 17:27
How long were Wigan Rovers in existence? I recollect their ground being to the rear of St Edward's Church, Newtown.
Comment by: Bill on 28th July 2014 at 19:32
Gerard McArdle in goal,lovely lad who I played cricket with for a while.
Comment by: pat on 29th July 2014 at 10:42
yes they are the same players
Comment by: t on 6th August 2014 at 15:16
rovers ground was where rathbones bakery is now.
rovers formed in the late 50s in the Cheshire league playin behind Rathbones..was newton british legion..i joined rovers in 1969 after leavin latics..they were still in Cheshire league,havin moved to poolstock,were they still play to this day.havin moved down several divisions..now playin in wigan ammy league