Photos of Wigan
Photos of Wigan
Album Contents
Album Contents
Wigan Album
Springfield ARLFC
7 Comments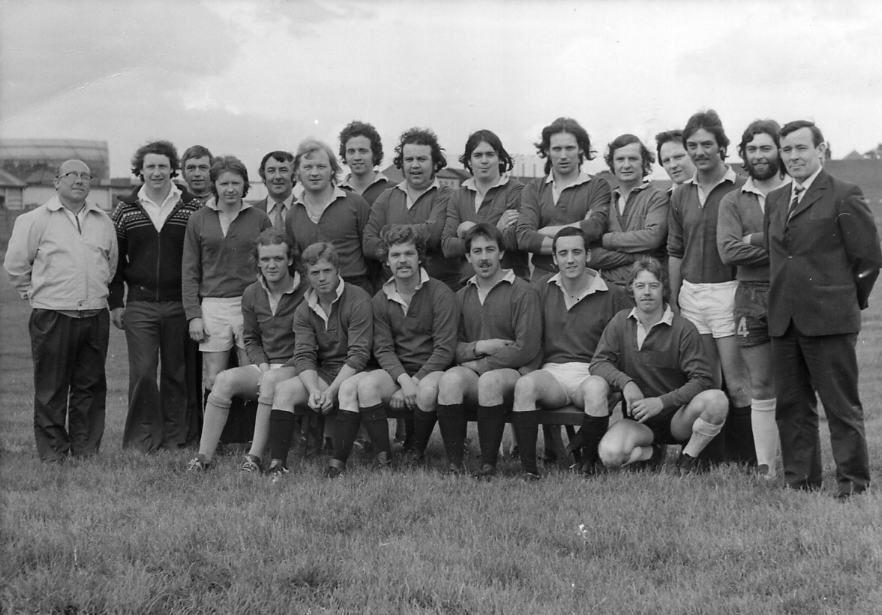 Springfield team photo, mid seventies.
Photo: Ian Thornley
Views: 3,089
Item #: 2491
Springfield team photo, mid seventies.
Comment by: ian thornley on 12th July 2008 at 11:24
cant remember pauls last name behind frank sharp and algie pye.did he ever find his boots. usually he couldnt find em if they were a big set
Comment by: Ian Thornley on 12th July 2008 at 14:11
I did not leave the above comment but I can narrow it down to two. They'll be int Poacher tommorrow!
Comment by: Jimmy on 22nd November 2008 at 19:22
pauls surname is Regan....same as it is on the Hare & Hounds photo you sent in!
Comment by: Ian Thornley on 8th December 2008 at 22:27
Like I said Jimmy, I did not post the vitriolic comment. Somebody is "acting the mick" Thats what kept Springfield ARLFC going, a great, great, sense of humour and, some of the nicest people you could ever meet. Not a bad rugby team in their day either. Pity we had to disband.
Comment by: Shadow on 3rd February 2010 at 21:45
they disbanded through a dodgy Committe (Robbin Gets)
Springfeild Motto (Yer Gettin Nothin)
Comment by: Jimmy on 14th January 2015 at 00:25
Picture taken at home pitch at Wood house stadium. Blackpool Boro trained here as well. Used to play them in a tick & pass game at the end of training.