Photos of Wigan
Photos of Wigan
Album Contents
Album Contents
Wigan Album
Wigan Schoolboys FC
5 Comments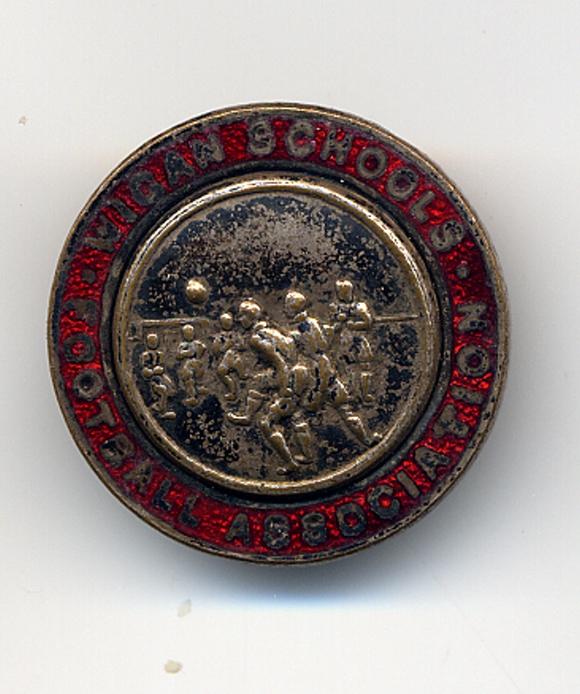 Wigan Schoolboys Badge
Photo: RON HUNT
Views: 1,574
Item #: 22075
Badge awarded to boys who played for Wigan Schoolboys. This badge was awarded to Tony Bennett who was goalkeeper for the Wigan Schoolboys team in the early 1960's
Comment by: broady on 7th December 2012 at 15:59
I think Tony Bennett was eithere Head Boy or Deputy Head Boy at some stage.
Comment by: Chuff on 7th December 2012 at 19:14
Comment by: h churnside on 8th December 2012 at 19:50
not a bad singer i am led to believe(lol)
Comment by: keith b on 13th December 2012 at 07:33
played for school and town team upto 1960 and never got either medal or blazer badge.I did get robinsons DUNLOP EMBLEM on my arse ,he must have thought that was enough.
Comment by: RON HUNT on 13th December 2012 at 11:57
Hi Keith me too, Many times and it bloody hurt...No Padding just gym shorts. However the DUNLOP was printed as a mirror image<g>
Didn't do me any harm though. No doubt if it happened today the POOR DEARS would be scarred for life!!! No wonder all respect is gradually being eroded from society. Thanks to the Mamby Pamby, Political Correctness, Liberal, Brigade.