Photos of Wigan
Photos of Wigan
Album Contents
Album Contents
Wigan Album
Darts
8 Comments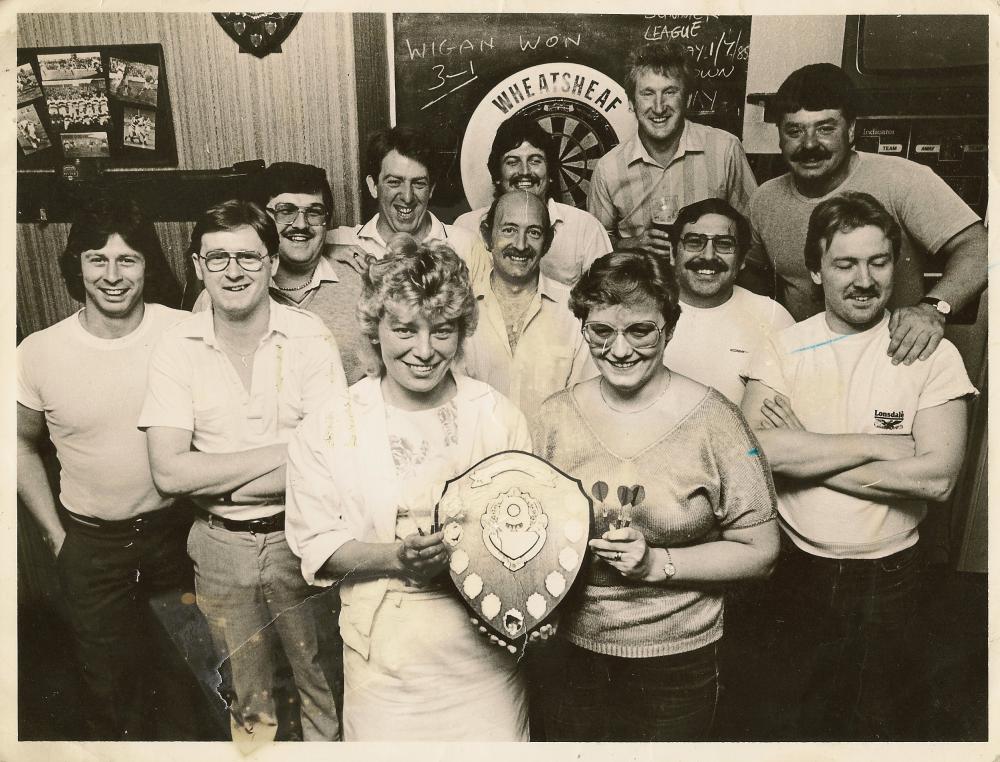 Team winners 1985
Photo: Colin Butcher
Views: 3,876
Item #: 20434
Heres a photo taken in 1985, lent to me by the lady holding the trophy.... (Cath lowe on the left) lets see if anyone in the wigan area can name them all...!
Comment by: whups on 17th April 2012 at 01:24
denis ball, mark williams , ray stone, tony blundell, ste gaskell, to name but a few.
Comment by: john belshaw on 17th April 2012 at 14:35
second from the left with 1980's specs is Mick Hargreaves i think.
Comment by: 1934granada on 17th April 2012 at 22:58
Denis Ball extreme left with the white tee shirt. Great chap from a great family. I was a very good mate of his late brother, Jimmy.
Comment by: whups on 19th April 2012 at 12:14
i met jimmy ball while on holiday in 1982 in ibiza. he was there with another dart player dave bennet. we were in blackbeards which seemed a haunt for wiganers in general. nice lad , just like denis.
Comment by: Dave Lewis on 26th April 2012 at 15:10
Hi bri,could that be wheatsheaf at appley bridge,or is it wigan.
Comment by: whups on 16th May 2012 at 14:50
Left to Right: Dennis Ball, Mick Higson, Mark Williams, Ray Stone, Mike Regan, Tony Blundell, Brian Waite, Ray Wallace, Dave Stockley, Ste Gaskell and Kath Lowe with Angie Stockley