Photos of Wigan
Photos of Wigan
Album Contents
Album Contents
Wigan Album
abram parish football team
9 Comments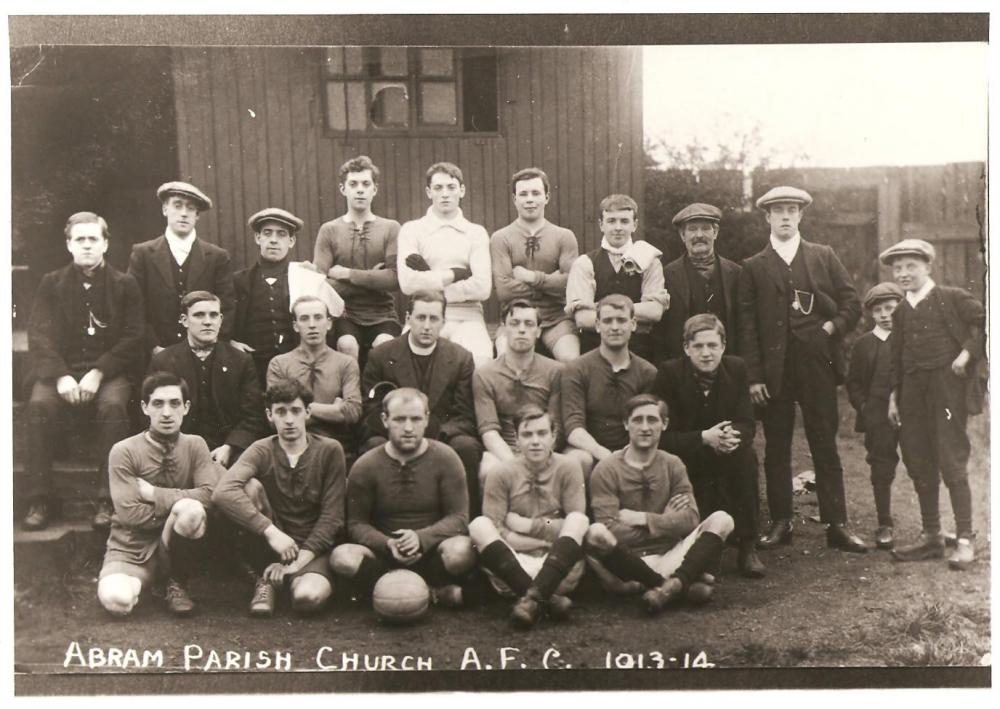 abram parish church team
Photo: GRAHAM GEORGE FAIRCLOUGH
Views: 47,793
Item #: 13813
all i have is picture no details
Comment by: RON HUNT on 4th March 2010 at 19:48
I wonder how many of them got shipped off to France and never came home?
Comment by: Mark Calter on 4th March 2010 at 20:16
Can you put any names to these gradely lads its one of the oldest photos i have seen of Abram
Comment by: graham on 5th March 2010 at 10:34
mark sorry i have no names my brother give me photo will ask him
Thats a really unique picture,a team from Abram with no Calters in it!
Comment by: Brenda Shaw on 5th October 2010 at 12:16
The man at the end of front row [right] is my great uncle Tom Dearden and the man at the end of the back row [left] is his brother John [Jack} Dearden. Graham their sister Lizzie [became Lizzie Oakes when married] was a good friend of your mother's. She also lived in Bickershaw Lane.
Comment by: curtleton on 29th November 2010 at 21:44
I have this photo, probably because my grandfather, Sam Marsden, and his brother James sometimes played on the team (but not on this occasion). Seated far left is Peter Grimshaw who returned from a stay in the US to keep the Bull's Head. He had been a colliery carpenter before he went to the US, and was a good friend of my grandfather. I think the vicar was Arthur Holmes (?). He had been curate under the previous vicar, Thomas Twemlow. The man third from left in back row may be George Lowe, and the man second from right (with moustache) may be William Blakeley.
Correction: I think the man in the back row, second from right (with moustache) could be Eleazer Brookes.
Comment by: Mark H on 7th March 2015 at 09:05
On the far left of the front row is Jim Blakeley, my great-grandfather.
He married Jane Grimshaw, who will probably be a relative of the Peter Grimshaw mentioned above.