Photos of Wigan
Photos of Wigan
Album Contents
Album Contents
Wigan Album
Miller Family - Platt Bridge
5 Comments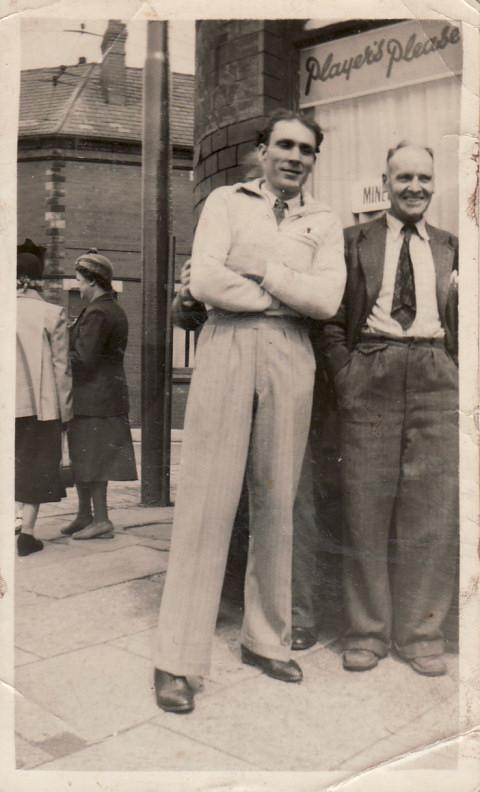 George Miller (date unknown)
Photo: Dennis Miller
Views: 765
Item #: 9465
If anyone would like to know just how much this old reprobate meant to me should search out the the lyrics of 'Desperadoes Waiting For A Train' by the Highwaymen... it says it all really, he is the reason I enjoy a pint of ale!

Me dad's brother, George Miller (the tall bloke!). I have no idea of the date, but I do *think* I know where it is was taken. I think the building in the background used to be the TSB bank, the King Billy would be over to the left... the Platt Bridge Inn in front and across the road?

But trust me... knowing my Uncle George there will a pub close by! :D
... looking at this picture again...

I also think my Uncle George is as drunk as a skunk!
Is that george who married my nana florrie x
Sorry Christine, my Uncle George remained a bachelor all his life. He is the brother of Esther, who married Joe Kehoe, your Aunt Florie's brother.
Yea i spoke to your mum and she told me, thanks anyway x
Comment by: WATCHALOT on 28th August 2011 at 19:41
WORKED WITH GEORGE AND BILLY AT WIGAN GAS WORKS YEARS AGO TWO GRAND LADS