Photos of Wigan
Photos of Wigan
Album Contents
Album Contents
Wigan Album
Miller Family - Platt Bridge
6 Comments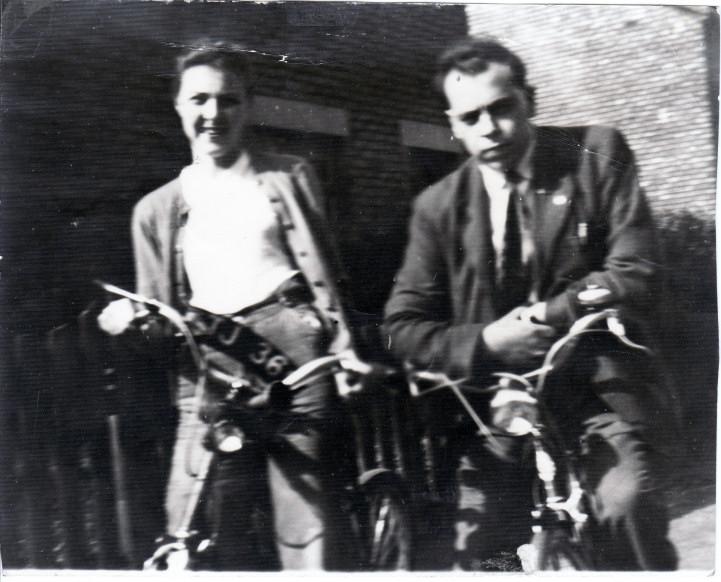 Margaret Miller & Joe Keyoe (c.1957)
Photo: Dennis Miller
Views: 1,381
Item #: 9002
Taken in Car Street, Platt Bridge. My mother Margaret Miller (nee Kearsley), with my uncle Joseph Keyoe (he was married to my paternal aunt). This a rare shot of my uncle standing up, he became wheelchair bound in later years.
Comment by: Mark Calter on 30th January 2009 at 15:26
Dennis
If you go to sports and click on Holy Family picnic club there is a photo of your uncle Joe on there, i knew your uncle Joe very well
Mark
Comment by: Dennis Miller on 31st January 2009 at 01:12
Thanks for that! I bet my aunt does not have that one, she will be chuffed.
Comment by: Mark Conroy on 15th February 2009 at 20:18
Dennis is your uncle related to John and Mike Kehoe from Ince?
Comment by: Dennis Miller on 16th February 2009 at 04:34
I think my Uncle Joe had a brother called John, I *think* it was John anyway. He was a very striking looking gent with white hair and eyebrows. I am pretty sure he did not live in Platt Bridge when I knew him... so he could have lived in Ince.
Comment by: Ruth Kehoe on 20th February 2009 at 19:33
Yes John was Joe's brother and lived in Ince, he had 2 sons John and Mike who are from Ince. Mike is my dad. My Grandad John was striking looking with white hair and blue eyes so is his sister Jacqueline.
Comment by: john kehoe on 9th July 2011 at 09:13
this was my favourite uncle! i am the son of his brother john and was hearbroken when he died aged 42 in 1977.He married Esther Miller and they were very happy together! lovely to see this picture, thanks!