Photos of Wigan
Photos of Wigan
Album Contents
Album Contents
Wigan Album
Fletcher famly
5 Comments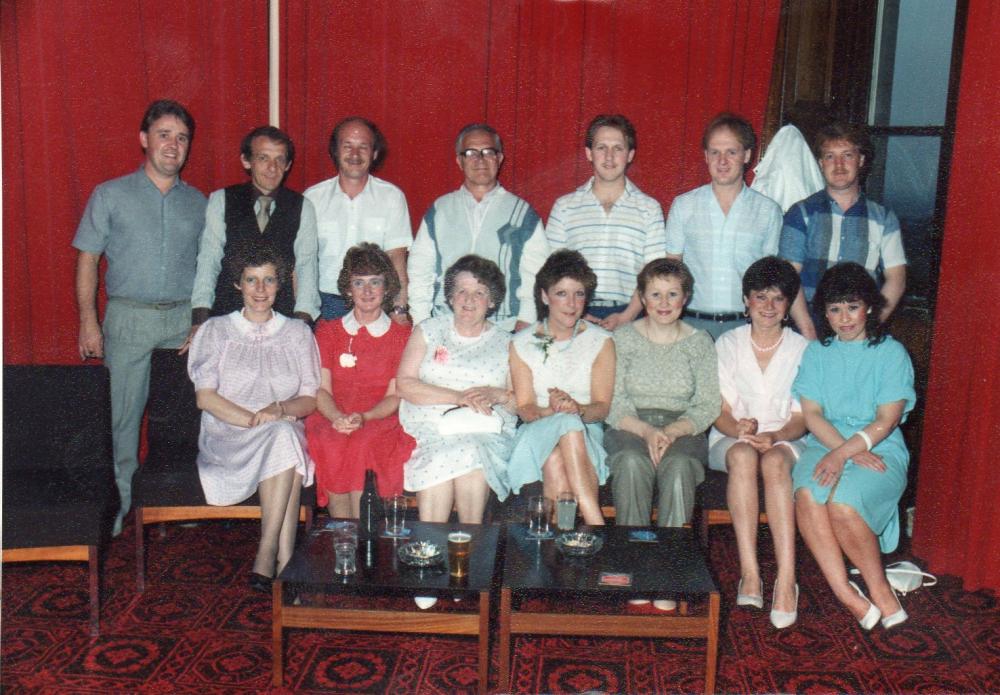 The Ewings
Photo: B.Fletcher
Views: 1,921
Item #: 4332
Photograph taken at cousin's wedding at Haigh Hall approx 1984/85.back left to right.K.Halpin,R.Fletcher,B Fletcher,Dad,G.Fletcher,H.Fletcher,A.Fletcher.front left to right.M.Fletcher,K.Fletcher,Mother,C.Fletcher,C.Halpin,G.Fletcher,B.Lloyd.
Comment by: Nutty Tart on 15th November 2007 at 20:27
Is that Ray Fletcher back row 2nd left?
Marjorie Fletcher front row 1st left?
I knew Ray very well, a lovely man.
Comment by: B.Fletcher on 15th November 2007 at 22:22
yes it's my older brother ray with his wife marjorie sat in front of him,sadly he passed away in 2003 aged 55yrs.
Comment by: Dawn Edwardson (nee Fletcher) on 23rd November 2007 at 23:56
Comment by: wuz on 15th December 2010 at 17:20
What a strange world I used to play in the wigan football league before leaving the area and recently saw a phot of David Nicholson Mike Parkinson and Keith Bolton who used to play for a team in the league. I only recently found out that Keith and Mike are no longer with us, I dont know how they died or when being out of the area. Now I found a phot of Ray and Lalk Fletcher who also played in the same team and I learn that Ray has died, what a sad reunion of team mates.
Comment by: carole sister on 22nd February 2012 at 00:08
lalk also died was such a shock he was married to my sister