Photos of Wigan
Photos of Wigan
Album Contents
Album Contents
Wigan Album
Aspinall family
15 Comments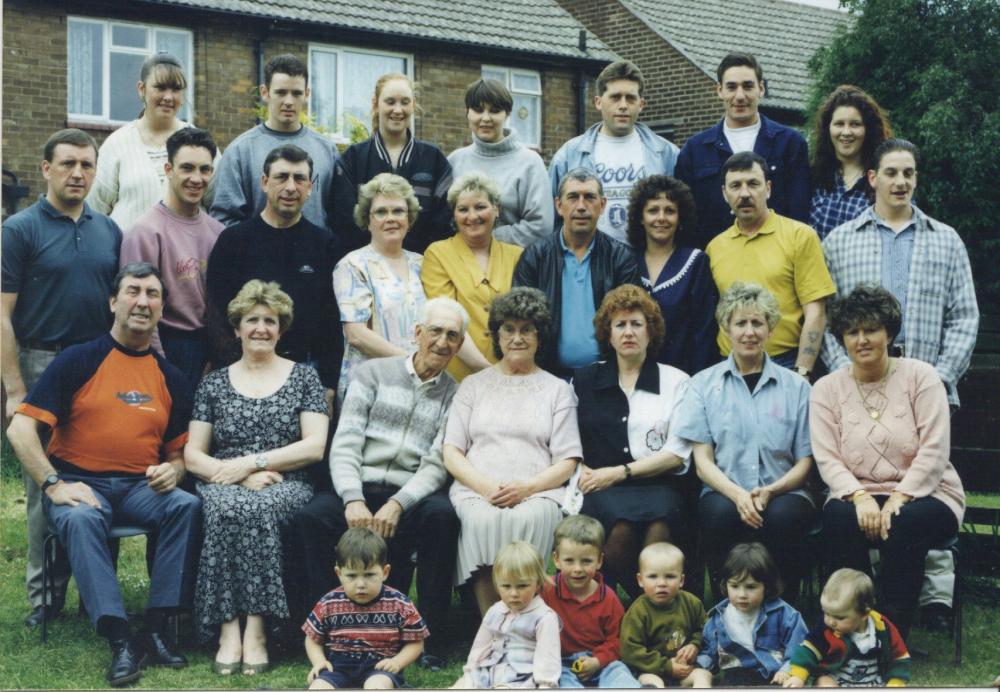 Aspinall family photo
Photo: Dean
Views: 14,181
Item #: 3499
1994 at 7 paterdale plc , hr ince
Comment by: Lynn on 23rd May 2007 at 12:59
Could this be Ronnie and Ann Aspinall who lived at marsh green?
Comment by: dean on 24th May 2007 at 00:14
its ken & sylvia from marsh green but also ronnie & ann in photo
Comment by: lynn on 25th May 2007 at 14:50
how is ronnie and ann doing? used to babysit for them many moons ago lived next door at marsh green
Comment by: dean on 28th May 2007 at 20:20
you are right mi mam told me that r ronnie did live in marshgreen
they r doing great lynn
Comment by: kai on 28th May 2007 at 23:17
ere cheers r dean for putting that on lol
Comment by: Nicky on 17th June 2007 at 00:33
What a great keepsake, you did well to get everybody together. Never seen young Jimmy look so slim! ha ha
Comment by: Donna on 19th September 2007 at 17:35
Omg it's like being back in the Oak tree with all the gang x
Comment by: Gerry on 14th January 2008 at 19:27
Is that Danny in the Orange T shirt?
Comment by: Joan Beckett on 14th June 2008 at 21:57
The ladies front row 2nd from left and 3rd from right did they work at G U S
Comment by: ashleigh miller on 8th August 2008 at 03:34
omg have u seen my uncle ted ha ha thats shocking awww the pic of the aspinalls luk great ..
Comment by: OH on 15th February 2009 at 13:54
The lady sitting next to Mrs Aspinall is Betty Stephens (Nee Aspinall) She was married to my brother Graham who sadly died in 1998 aged 47 years. Betty is a very caring person and hasn't changed a bit! I remember most of the Aspinalls as we used to visit when Betty and Graham were courting and when I was a bridesmaid at their wedding.
Comment by: linda on 3rd November 2009 at 16:48
gerry the man in the orange tshirt is my dad jimmy who sadly passed away august 08 :(
Comment by: linda on 3rd November 2009 at 16:50
yes joan my mum edna was production manager and aunty betty also worked at gus for many yrs :)
are they related to the Leylands from Marsh Green or Beech Hill
I it true that the Cummings family and the Aspinall family are related. I think I was once told we were. Anyway,it is nice to see some familiar faces. I am on facebook under jack cummings. Jack is my birth name but was called john by everyone.