Photos of Wigan
Photos of Wigan
Album Contents
Album Contents
Wigan Album
Liptrot family.
6 Comments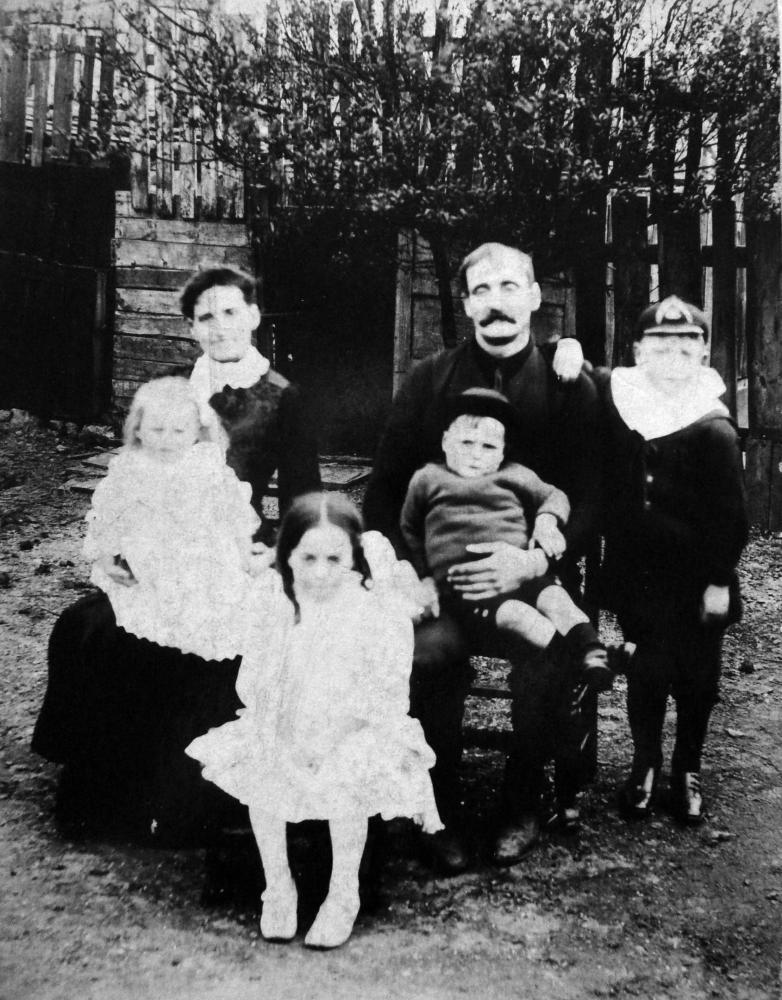 Liptrot family...c.1913.
Photo: stuart liptrot
Views: 377
Item #: 32717
Henry and Harriet liptrot.
L/R. On knee's of parents.. Mary Ellen..and William.(twins!)
Sat at front.. Dorothy.with Robert standing.(twins!!)
Back Platt lane.. ("Rec" to the right.)
Comment by: rt on 17th October 2020 at 02:01
as a child i lived in the same street as mary ellen im thinking its the same one. i can only remember her living on her own the streets name was thickness row and it was facing the rec
Comment by: Donald Underwood on 19th October 2020 at 21:24
I do believe that Dorothy Liptrot was Mrs William Wroth of Linney Street who was a permanent feature in my grandmother's house throughout my childhood & beyond.I conversation, she never used a name, always referred to"a certain party"
Comment by: Donald Underwood on 20th October 2020 at 21:29
As so often,I am wrong.Mrs Wroth was Rachel Liptrot
Of the same clan but not Dorothy
Comment by: stuart liptrot on 21st October 2020 at 16:20
Re- D.Underwood ...
A Rachel in our family history,
Did marry a William wroth of 25. Stuart St. Wigan (in 1906). (Daughters- Dorothy & Nellie. & son William.
Rachel died in 1955 and is buried at Wigan Cemetery, Ince.
( Will post photo of Rachel with husband William and Granddaughter.)
Comment by: stuart liptrot on 22nd October 2020 at 08:07
Re....rt.
Mary Ellen Liptrot ( b.1909). Married Aurthur Robinson. Moved to London
but came back to Wigan for birth of first child.. Tragically ...both died.
She was 21....
Comment by: Donald Underwood on 22nd October 2020 at 21:25
Have commented on the Wroth photo I remember the three children I remember the weddings of Dorothy & Nellie
Bill never married.