Photos of Wigan
Photos of Wigan
Album Contents
Album Contents
Wigan Album
Peter Walsh and Alwyn Turner
6 Comments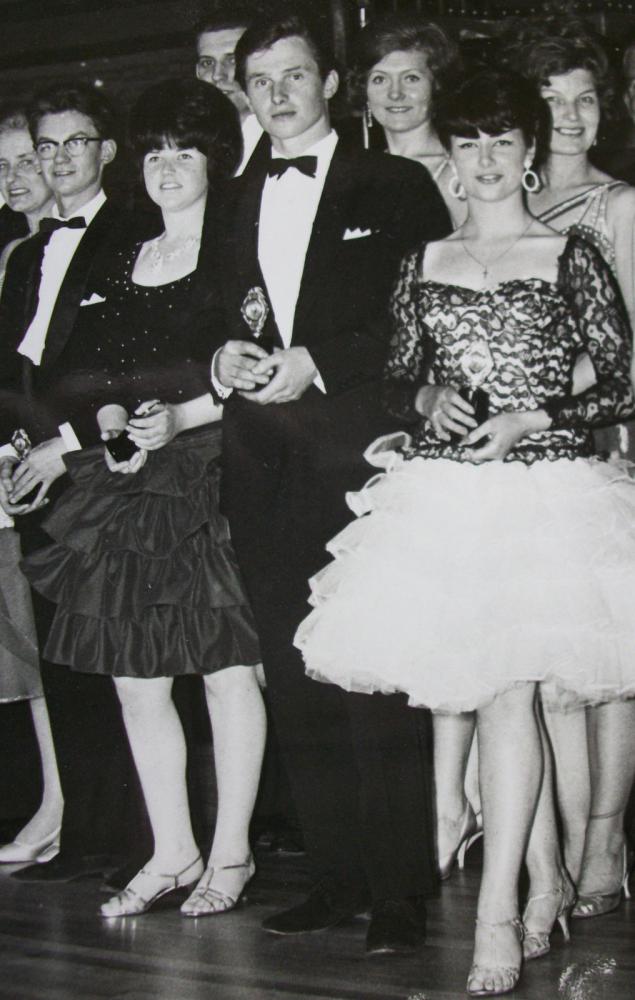 Peter Walsh and Alwyn Turner
Photo: Peter Walsh
Views: 1,401
Item #: 32688
Ballroom dancing competition early sixties.
Comment by: Edna on 21st September 2020 at 22:06
This is lovely Peter to see people so young Dancing, especially ballroom.I loved going to Britain's favourite ballroom in the sixties. Blackpool.
Comment by: Peter Walsh on 22nd September 2020 at 07:31
We are still dancing Edna after 58 years. We met at Tommy Mosses in 1962 and now dance regularly at the tower ballroom. We retired to Blackpool for the dancing.
Comment by: WN1 Standisher on 22nd September 2020 at 08:49
Looks like you'd had a successful night too Peter
Comment by: Edna on 22nd September 2020 at 19:54
Peter, that's lovely after all that time.My brother and his wife used to go to Tommy Moss's.They are still dancing.Married for 63 yrs. I think its kept them young.
Comment by: Cyril on 23rd September 2020 at 13:10
You're right Edna, once whilst in a waiting room at the Thomas Linacre Centre I got talking to a man who turned out to be Tom Moss, he said that dancing was the best exercise for staying fit and to keep the weight off, and both he and his wife looked a lot younger than they was.
Comment by: Edna on 23rd September 2020 at 19:02
Of course Cyril, music dancing, and singing all lift your mood.I would rather put an Andre Rue concert on TV anytime rather than watch some of the rubbish that's on.He even gets the audience up dancing.Have a look at Andre Rue and his Johann Strauss Orchestra.You can get it on YouTube.If your feeling down, that will lift you up!!