Photos of Wigan
Photos of Wigan
Album Contents
Album Contents
Wigan Album
Jackson family of Hindley.
9 Comments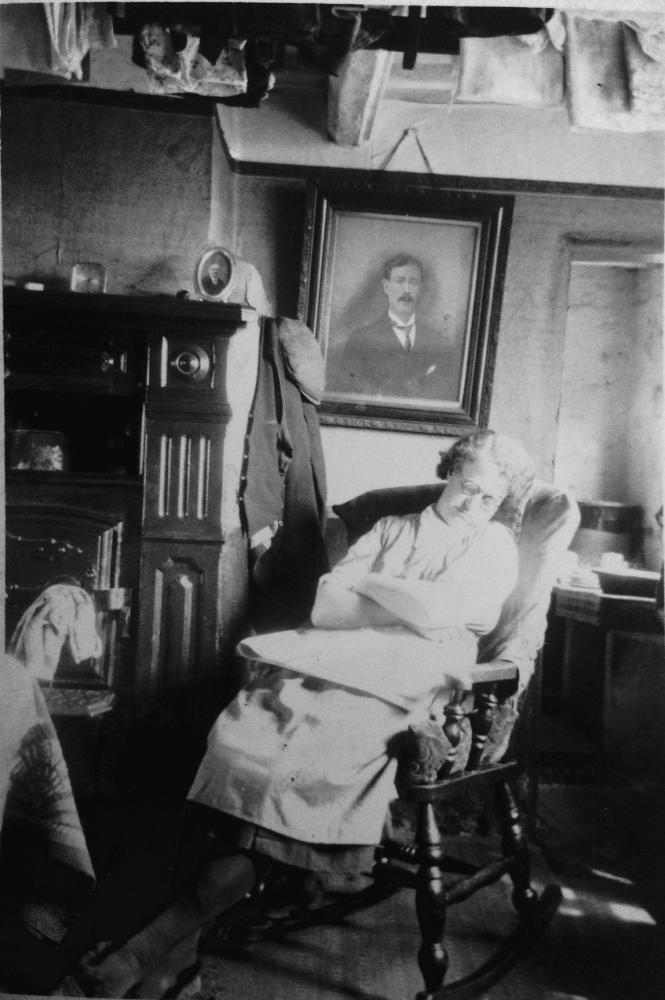 Mary Wison
Photo: . Ozy .
Views: 654
Item #: 32620
Mother of Ethel Jackson
Comment by: Veronica on 26th July 2020 at 16:08
That's more like it. My grandmother had a rocking chair just like it. I often wondered what happened to it along with my grandfather's one as well. Probably ended up on a bonfire. The range with the photos on top and the thick tablecloth. It all looks very cosy. It looks like there's a pulley line for airing the clothes. Short of nothing they have.
Mary is my friend Josie's Grandma. I imagine Josie's middle name, Mary, is after her. xx
Comment by: Edna on 26th July 2020 at 22:37
This is just like my grandmother's too.I remember the pantry in the corner to the right of the photo,no fridges then.She didn't have electricity either,it was gas light, 1953.
Comment by: Helen of Troy on 27th July 2020 at 07:34
If it weren't for Album on WW, none of us would ever have had a chance to see such a wonderful photo. Thanks Ozy & WW.
Comment by: Thomas(Tom)Walsh on 27th July 2020 at 10:33
Thank you Ozy, photographs like this are invaluable.
I can remember vividly having our Yorkshire Range replaced and a 'Tile Fireplace ' fitted , later we got an all-night burner fitted . Although only 3 or 4 I can also remember going with Mam to choose the new fire-grate it was from Parr's a shop in Higher Ince .
I remember Parr's Grates in Higher Ince, Tom. xx
We had a range just like that in Abram. My family are Wilson's so was wondering is Wilson the married name of Mary (if so what was her maiden name) and I presume Ethel Jackson was a Wilson and married a Jackson?
Comment by: . Ozy . on 27th July 2020 at 15:17
Eric, see the comments in item # 29744
Name: Mary Wilson nee Grady
Gender: Female
Marital status: Married
Birth Date: 20 Jun 1885
Residence Year: 1939
Address: De Trafford Farm
Residence Place: Hindley, Lancashire, England
Occupation: Unpaid Domestic Duties Household Members:
Name
Joseph Wilson Colliery Hewer
Mary Wilson Unpaid Domestic Duties