Photos of Wigan
Photos of Wigan
Album Contents
Album Contents
Wigan Album
Myers family
4 Comments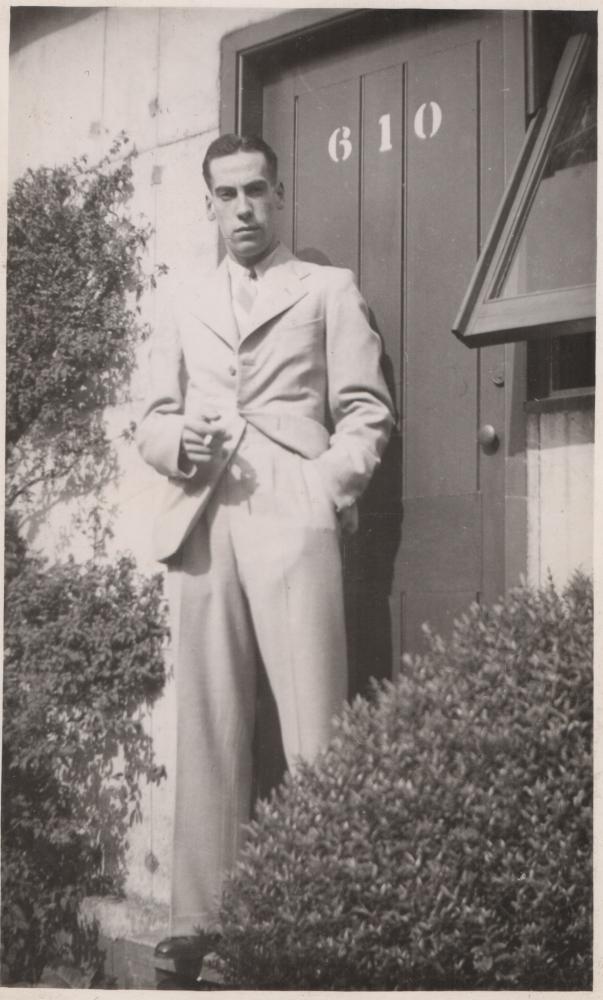 Herbert Myers
Photo: Adrian Roxburgh
Views: 181
Item #: 32271
Don't know where this was taken.Probably in late 1930s
Comment by: broady on 13th May 2020 at 19:34
Good photo's but just putting family albums on en bloc was ditched yonks ago.
Comment by: Adrian Roxburgh on 14th May 2020 at 11:19
ok ..so what about people interested in costumes and social history? old photos like this are a limited resource so why shouldnt they be shared?
Comment by: Donald Underwood on 14th May 2020 at 13:08
Adrian.I cannot thank you enough for all of this.I thought all the history of Greenhough Street IM church had disappeared on that night in 1940 which I remember vividly .I was sheltering under my grandmother's stairs in Caunce Street

Her family arrived in Wigan 1870 from Somerset & were found a cottage on Primrose Hill by the Pros featured in one of these photographs.The family connection was never entirely broken.My cousin William Underwood was the President of the church at the time of rebuilding on Longshoot .His name is on the foundation stone.Could go on as only a 87 year old can
Comment by: Adrian Roxburgh on 14th May 2020 at 22:46
Dear Donald,
We should also thank Wiganworld for creating the place to share this. I am slowly going through a box of old documents and will put more on about the Church if and when I find it. I also have a letter dated 1952 from the Hon Pres of the church. I cannot read the name unfortunately. I will put it in the Myers family folder on here. Because it refers to George myers the vice president. Oh and you should definatey 'go on' who else is there to remember hey ?