Photos of Wigan
Photos of Wigan
Album Contents
Album Contents
Wigan Album
Ridgway Family
9 Comments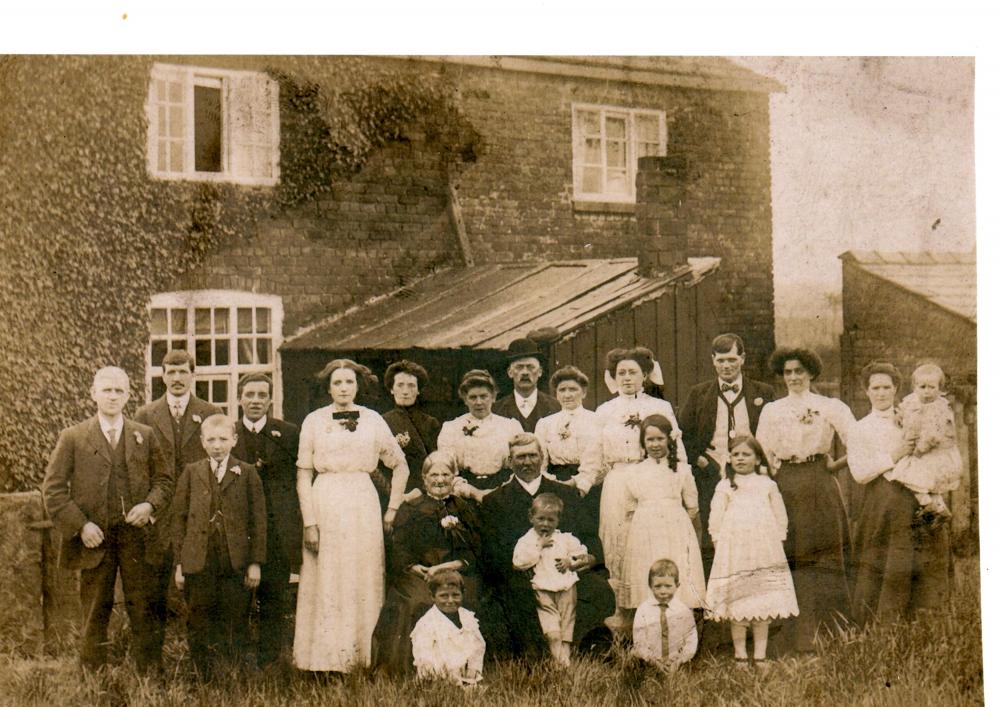 The Ridgway Family
Photo: Michael Warren Ridgway
Views: 556
Item #: 32195
A special family occasion, possibly at Bryn. Possibly Joseph and Elizabeth Ridgway and their extended family. Any help, please?
Comment by: AP on 9th May 2020 at 21:44
Is Harry Ridgway, from Violet Street, A in M part of your clan?
Comment by: winnie on 10th May 2020 at 14:19
what was joseph occupation ?
From the buttonholes and corsages, it looks like a wedding - but there are two ladies in white - though the one to the right looks as if she has some sort of veil.
Comment by: Warren Ridgway on 10th May 2020 at 17:26
Harry and Leonard Ridgway are the two boys at the front. Joseph was a Locksmith
Comment by: winnie on 10th May 2020 at 20:11
Name: Joseph Ridgway
Age in 1911: 69
Estimated birth year: abt 1842
Relation to Head: Head
Gender: Male
Birth Place: Ashton in Makerfield, Lancashire, England
Civil Parish: Ashton in Makerfield Street address: 26 Mill St Ashton In Makerfield Lancs
Marital status: Married
Occupation: Locksmith
Registration district: Wigan
Household Members:
Name Age
Joseph Ridgway 69
Elizabeth Ridgway 70
Comment by: AP on 10th May 2020 at 21:53
Harry Ridgway, (assuming it is the same fellow) would be about 100 years old, if still alive.

In the early 1960's he was the Assistant Executive Engineer in charge of Post Office Telephones' Group Switching Centre (Wigan) That is the telephone exchange and its associated technology then on Dorning Street. (corner with King Street West)

I worked there briefly, and was surprised that he immediately recognised me, even though we did not know each other, and had never previously met.

He had been in the same class at school as my dad, and recognised the familial resemblance.

I did not know him well, but do recall that he was someone whom I rated as a good bloke.
Comment by: Warren Ridgway on 11th May 2020 at 09:52
Yes, you have got the right Harry - my dad. He was obviously very good with faces!
Comment by: Warren Ridgway on 11th May 2020 at 09:57
Winnie - are the Ridgways part of your family tree?
Comment by: winnie on 11th May 2020 at 13:30
no sorry i just looked it up for you