Photos of Wigan
Photos of Wigan
Album Contents
Album Contents
Wigan Album
Wedding Day
5 Comments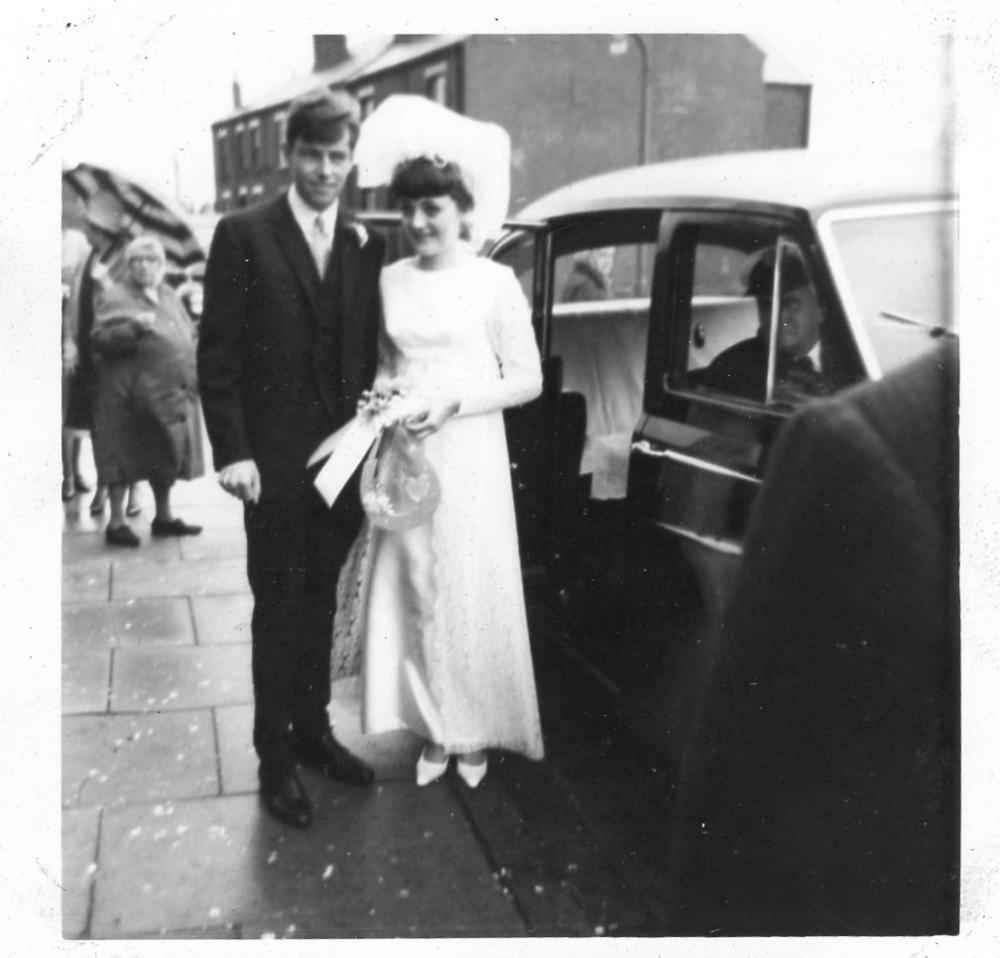 Tom Walsh & Eileen Grundy wedding 1967
Photo: Philip Croasdale
Views: 2,032
Item #: 31625
Eileen, here is one of the photos of your wedding that I have. I vividly recall, as a small boy, my mum taking me along when she visited your parents in Sovereign Road. I would sit quietly and happily reading one of your or Rosalind's old Rupert annuals whilst the grown-ups chatted away. When you were courting I remember Tom calling to take you out on a Saturday evening. He would be smartly dressed in a suit and tie. He always had a cheery word for me. You would probably only have been in your late teens at the time but you both seemed so grown up to me. Happy days!
Comment by: Veronica on 29th October 2019 at 14:29
Lovely photo Tom and Eileen, many happy memories for you both. Loads of similar scenes from old St Pat's past pupils... Mine included.
Comment by: Neil Cain on 29th October 2019 at 14:37
A fine couple then and a fine couple now. All the very best.
Comment by: Maureen on 29th October 2019 at 15:26
That's a lovely photo of you both Tom..and I bet the weather didn't make it any the less a day to remember .
Comment by: Albert.S. on 30th October 2019 at 16:21
Where have those fifty two years gone?.A treasured photograph.