Photos of Wigan
Photos of Wigan
Album Contents
Album Contents
Wigan Album
Leyland family Spring Street Scholes
8 Comments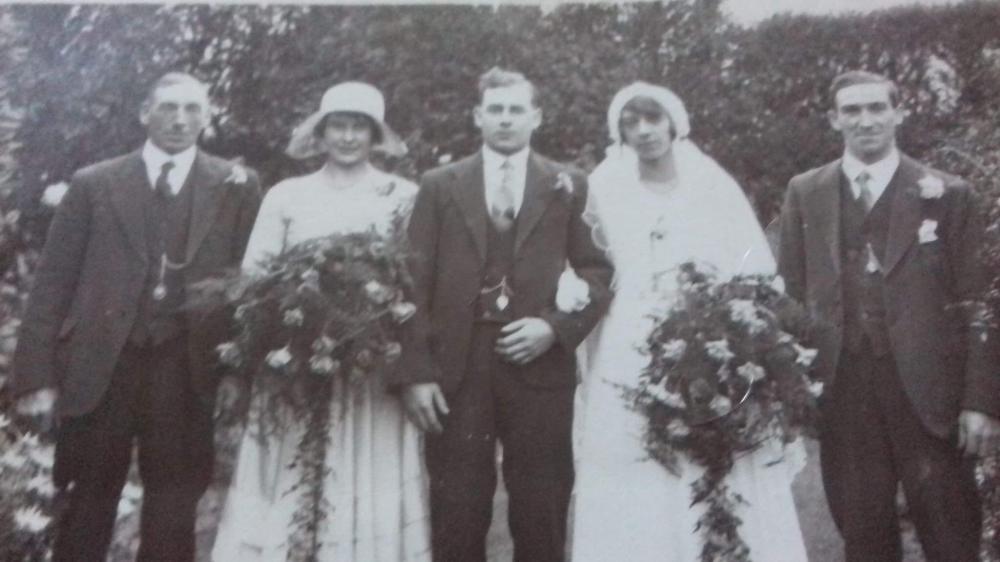 Leyland Wedding .?
Photo: Jim Leyland
Views: 1,033
Item #: 31464
I have this photo and believe the males to be the Leyland brothers from Spring Street Scholes - James, John and Robert Leyland. Does anyone have them in their family tree
Comment by: RON HUNT on 20th August 2019 at 19:02
Do you know what their address was in Spring St.?
Comment by: Kathleen on 20th August 2019 at 20:44
Was there quite an age gap in the brothers, Jim?
I only ask because the two men on the outside look much older than the groom.
There also doesn't seem to be much resemblance between the three.
I'm wondering if they could ne the fathers of the bride and groom.
Comment by: Angela on 20th August 2019 at 22:49
Obviously two brides looking at the bouquets.
Comment by: Veronica on 21st August 2019 at 08:10
I have seen a lot of 1930's official wedding photos where the bridesmaid's bouquets are just as big and elaborate as the brides. The veil separates the bride from the bridesmaid though I think.
Comment by: Keith Beckett on 21st August 2019 at 08:41
1901 census lists them living at number 1 Spring Street.
Robert born in 1888, John in 1893 and James in 1895.
Comment by: Josie on 1st September 2019 at 18:46
Hi, Im doing Leylands & thought they may be who Im looking for. Checked G.R.O. & cant find their registered births, Anyone help, please?
Comment by: Joy on 16th September 2019 at 21:08
My grandad was a Leyland John(jack) he had brothers Robert and James from Ince I believe one lived off Darlington st and got killed in the second world war does any of this sound like it could be any of your relations
Comment by: allan wood on 30th November 2019 at 14:53
My grand mother was a Layland , from Snape street off Miry lane.