Photos of Wigan
Photos of Wigan
Album Contents
Album Contents
Wigan Album
CATTERALL
2 Comments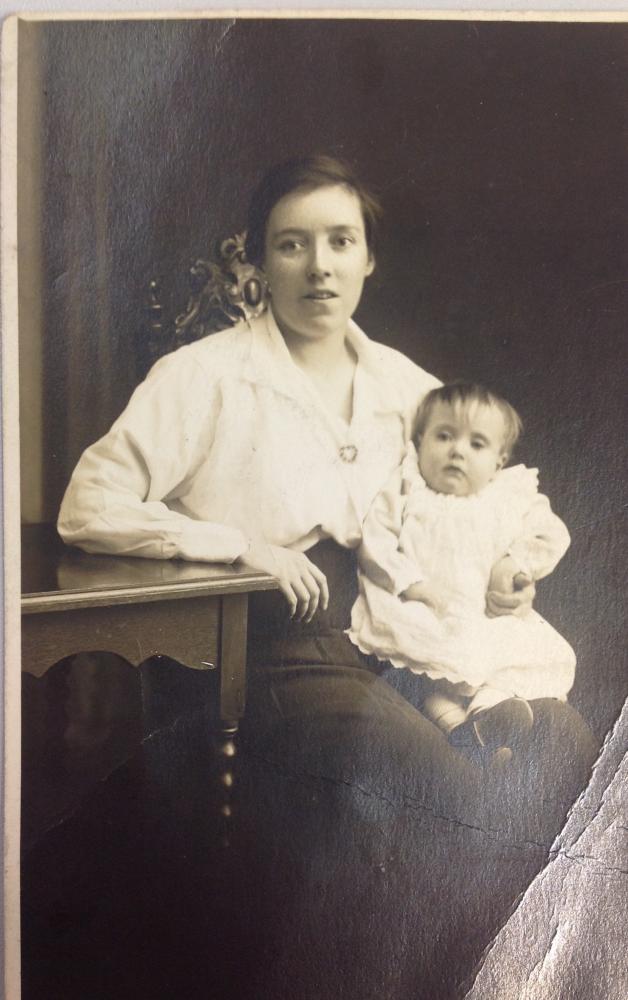 My maternal grandmother, Edna Yates ( nee Crompton ).
Photo: Veronica.
Views: 1,373
Item #: 29534
Born 1900 Darlington St. Lived on Great George St. Died on New Year's Eve. 1937. Her father was Samuel Crompton. He was born in Hindley and worked on the railway. I have traced the family back to Bolton and am trying to find a connection to THE Samuel Crompton. However, there is quite a long list of Samuel Cromptons, and having traced the line back to a Samuel Crompton born 1804 and his father, Henry, I have currently reached an impasse.
Comment by: Lyndon on 8th July 2017 at 10:19
Edna's father, Sam, was my Dad's Uncle Sam. He worked, I believe, for the Great Central Railway in and around Wigan. He seems to have been a genial sort from the stories my dad used to tell my brother and myself. I have also researched the family but could only get back to Samuel and Ann (Nee Bailey) from Halliwell. Ann died in 1847, Sam remarried and moved the family to Hindley in 1850.I could not find any references to the birth of Sam,consequently I am also at an impasse. I have quite a few old Victorian and Edwardian photos of the family but unfortunately most of them do not have names attached.
Comment by: Veronica on 8th July 2017 at 13:25
Thanks for replying Lyndon I know hardly anything about this family other than there were relations in Hindley. I have a family tree on Ancestry that a local historian put on for me it might be worth a look. If you key in Edna's name and date of birth 1900etc.. I have lots of paper records of the research I've done and Samuel's birth looks like 1808 at Bolton le Moor. I'm sure there is a link to Samuel Crompton's family if not direct. I'd love to see any old photos of the Crompton family that you have even if there is no names on them! The photo of Edna is the one your grandmother gave to my mother as she was only 12yrs when she died and she had no photo graph of her. Nice to have found a link.
Ps did you look at my reply on the christening picture?