Photos of Wigan
Photos of Wigan
Album Contents
Album Contents
Wigan Album
KITTY& JIMMY GASKELL PLATT BRIBGE INN
4 Comments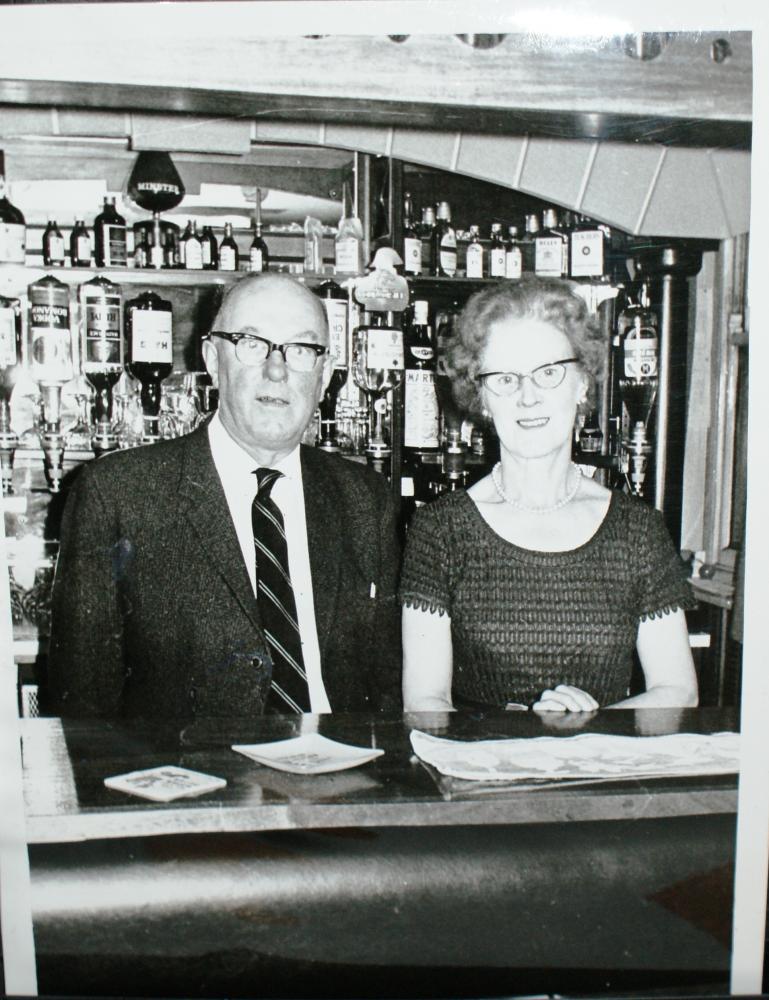 KITTY & JIMMY GASKELL PLATT BRIDGE INN
Photo: GEOFF GASKELL
Views: 1,452
Item #: 28802
KITTY &JIMMY WHERE IN THE INN FROM 1955 TO 1974
Comment by: Broady on 30th December 2016 at 18:49
My Dad's Uncle ( Charlie Job) used to drink in there. Did Jimmy Gaskell used to have the Queen's at Bickershaw.
Comment by: GEOFF GASKELL on 2nd January 2017 at 14:55
YES BROADY HE RAN THE QUEENS 1948 UNTILL 1953 HE ALSO RAN ACOAL BUSINESS FROM THE QUEENS LATER HE HAD IHE IMPERIAL HINDLEY8zepq
Comment by: Julia McKie on 5th January 2017 at 10:47
My grandma, Mary Eddleston, was a friend of Kitty and Jimmy and may have worked in the bar in the 50's.

When they went on holiday to the Isle of Man, Kitty would send my grandma Manx kippers through the post.

I also remember their dog, kept in the rear yard and known by all the kids in the area as Sandy Gaskell.
Comment by: irene roberts on 7th January 2017 at 10:20
Hello, Julia! I worked there 1977-1981. Hope all is well with you and George. x.