Photos of Wigan
Photos of Wigan
Album Contents
Album Contents
Wigan Album
casino
8 Comments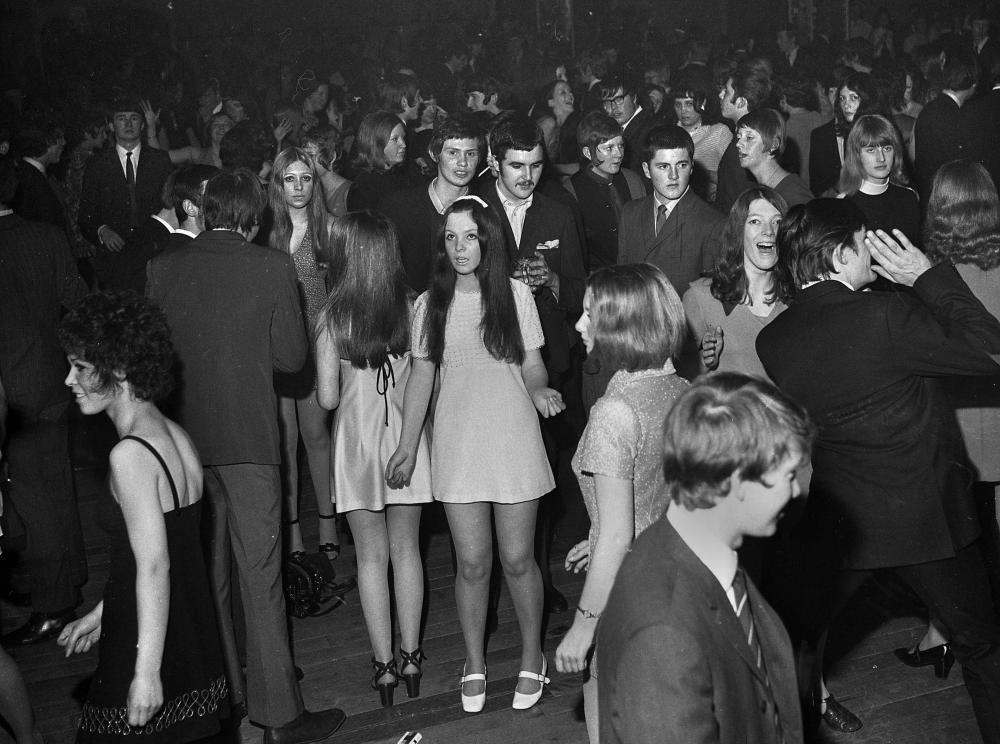 WIGAN CASINO
Photo: Frank Orrell
Views: 3,475
Item #: 26821
Wigan Casino on New Years Eve 1969
Comment by: Albert on 17th September 2015 at 09:39
Strange to see, in such a very casual atmosphere, two chaps smartly dressed in suits, wearing collar, and tie. They seem somewhat out of place.
Comment by: Jarvo on 17th September 2015 at 11:59
A young, under aged, David Stanley, just to the right of the photograph. He must have been 16 and well under age for late night drinking. It was always said though: he looked older than he actually was...He went to sea, and never came back...apparently.
Comment by: Dave Stephens on 17th September 2015 at 16:40
Suits were the trend for Casino goers in the late 60s. You had to have it made to measure. I remember my first from Jackson's Tailors in Market Place. 17 inch parallel pants, jacket covering my bott, 15inch side vents, 2 inch flaps on pockets and 12 buttons along the cuff seam. Within three months the trend had changed to very short box jackets.
Comment by: Simon C on 18th September 2015 at 16:06
Comment by: derek evans on 6th October 2015 at 00:06
although I don't recognise anyone I must have been here. I would go to the casino three times a week from 66 to 70 every Saturday and Sunday and once in the week. They gave out free tickets at the weekend for one night in the week. The guys are all wearing suits and ties because you couldn't get in without a suit and tie. NO leather jackets even the expensive tailered ones.
What a great place.
Comment by: John G on 27th October 2015 at 16:56
I can't put names to faces but the young lady in the middle dancing with long hair used to go most weekends when I was there.
And she always danced looking up to the rafters? I tried talking to her once but got a stiff neck. Also remember the two lads behind her.
I cant recognise anyone in this pic! Must not have been the "In crowd"! We usually sat upstairs near the Ladies...handy to collar the girls after "powderin their noses and other parts"!!
Comment by: David on 6th June 2016 at 19:08
I am the guy with the little moustache, that is Joe just behind me, real name David H, memory fades me for the other friend, sorry. Happy times. Did not know this picture existed till today, when my brother found by chance, a picture of our deceased dad on Wigan World. Are you in the picture John G. ?