Photos of Wigan
Photos of Wigan
Album Contents
Album Contents
Wigan Album
St Georges
5 Comments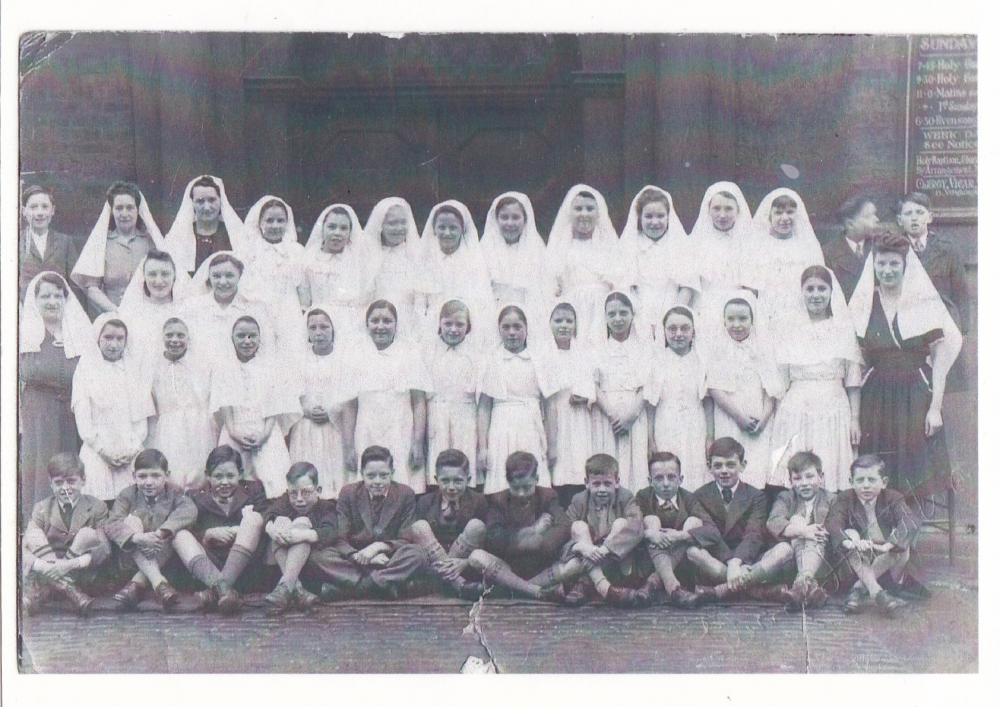 Confirmation Day St Georges
Photo: Brian Barrow
Views: 1,308
Item #: 26713
Confirmation group at St Georges circa 1946?.
Fifth boy from the right is John Lawless who has kindly supplied the photograph.Any other names would be appreciated.
Comment by: Albert. on 29th July 2015 at 17:01
I recognized John straight away. I worked with John at the Maypole, in the very late forties, early fifties. A smashing lad.
Comment by: A B on 29th July 2015 at 19:00
The boy at the right end I think is Jimmy Greenhalgh
Comment by: AB on 30th July 2015 at 09:09
I think the fourth and fifth from the left are Jim Burgess and Les Bromilow and along with Jimmy Greenalgh are also on a 46/47 Whelley School photo
Comment by: Albert. on 3rd August 2015 at 11:31
Most of these girls' and Boys' will be in their very, very, late seventies, or early eighties.
Comment by: Amanda on 1st July 2020 at 01:10
I was at st George's in the 70s, Mr Griffiths was the head master I loved sports day and Christmas parties ???? also the May pole ????