Photos of Wigan
Photos of Wigan
Album Contents
Album Contents
Wigan Album
BROXTON FAMILY
6 Comments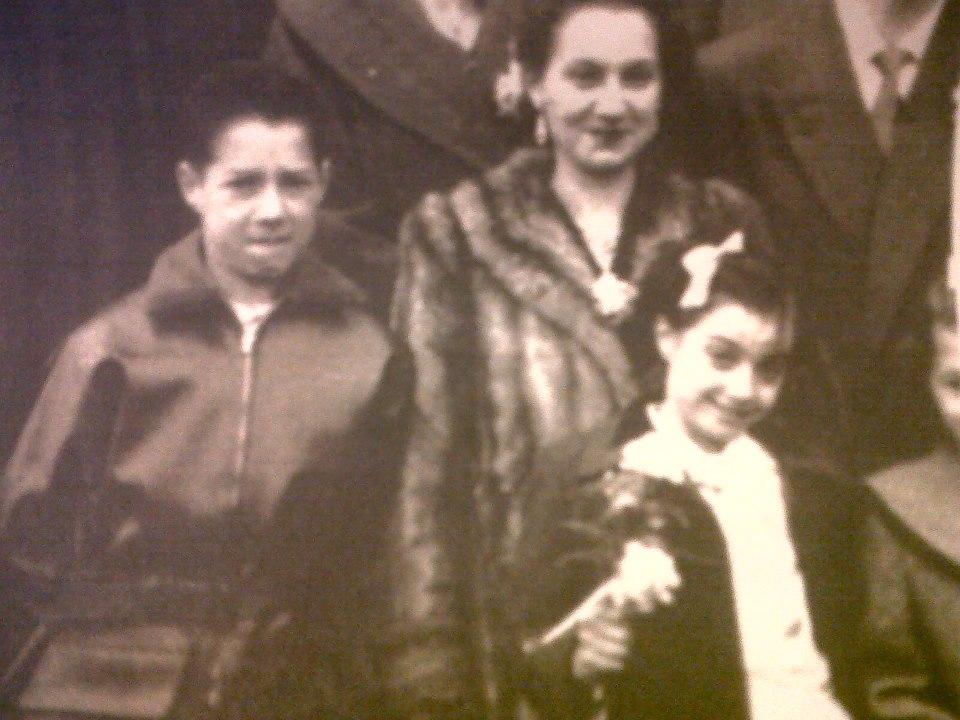 me with my brother robert at a wedding with mum ellen broxton
Photo: rita nee worthington barnes
Views: 1,092
Item #: 26321
wedding me my brother robert and my mother ellen broxton
Comment by: SCARAMOUCHE on 1st April 2015 at 19:09
Another set of BORING photos, which every family has thousands of, NO INTEREST
im sorry you find my post of a family picture which is a treasure to me as you say boring this is 60 yrs old and i am proud of it to be posted mb ur comments would be different if it was ur family from the past i really cant understand why some make negative comments at all?just bypass it if its not to ur liking no need for unkind remarks n the time you wasted making a comment you must b bored to tears
Comment by: Broady on 2nd April 2015 at 02:47
I agree with Scaramouche. I thought this had been stopped a while ago. I am sure they have lots of memories for you but not the public at large.
Comment by: John G on 2nd April 2015 at 11:38
Come on chaps take it easy,the girls proud of her family and would like to show it,that's what Wigan worlds all about being proud of family past and present and showing and taking part in various issues.We have had a lot of articles on trains as of late,can't say that's my interest but that does not matter they enjoyed it and I enjoyed reading how they put it.So like the lady said if it does not rock your boat move on by don't Troll the woman.
Comment by: Christine Fraser on 2nd April 2015 at 15:58
Lovely photos, keep them coming. Better than trains and railway stations.
well thanks, for ur kind comments and posts JOHN G,AND CHRISTINE FRASER.i have only recently started looking on wigan world and find it quite fascinating in many areas also helpful from some of my old pics i have gotten contact via old friends and my relatives in usa can now see for the very first time the family my aunt emigrated in the war yrs to marry an american and they hadnt got photos just knew their mum had sisters and brothers etc otherwise i wouldnt av bothered i know the pictures are old hat to some,plese understand in my case its been a godsend im now in touch with my cousins my own familys had a pretty tough time of late i wont go into, dont want to be boring pictures are the proofs of time gone by and the heritage of wigan sorry some don,t c it this way n thank you againxxx