Photos of Wigan
Photos of Wigan
Album Contents
Album Contents
Wigan Album
Haddock
5 Comments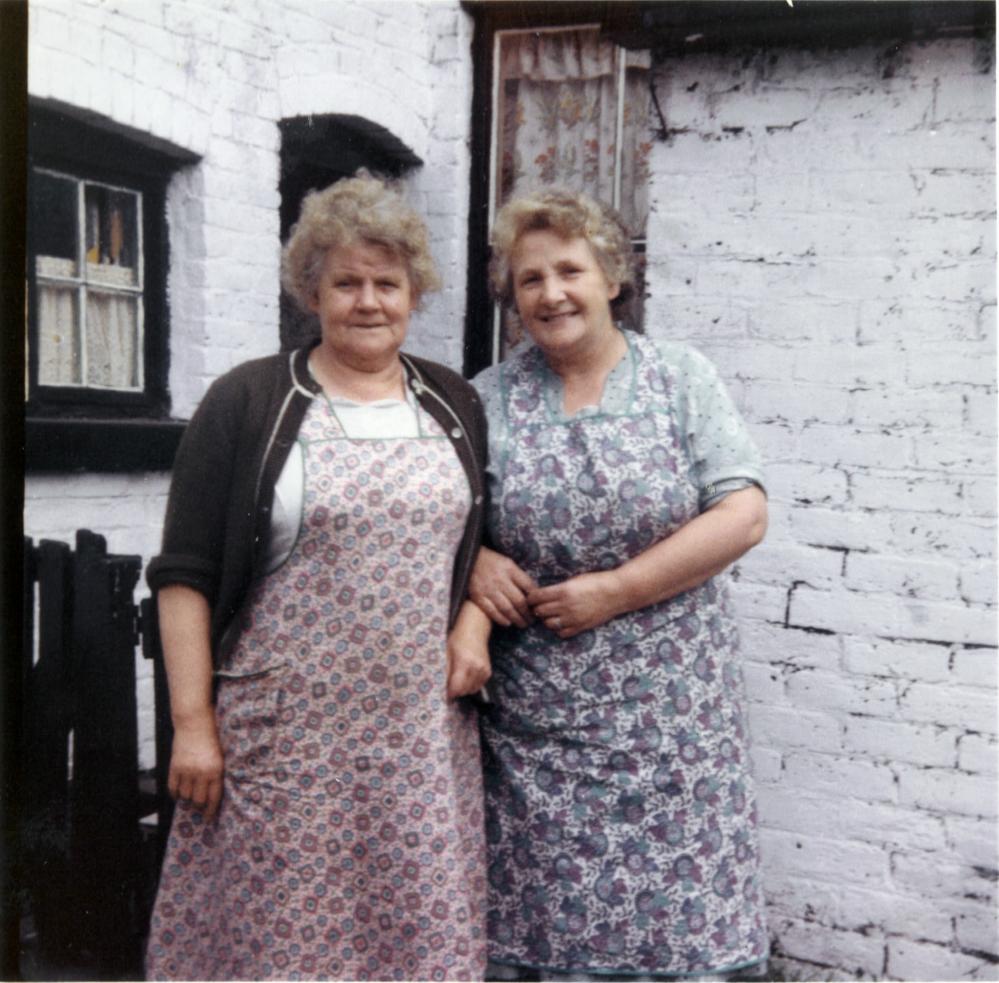 Edna Hodkinson with Mrs Haddock
Photo: Stephen Oakes
Views: 1,887
Item #: 25626
My grandma (on the right) with neighbour & very good friend Mrs Haddock, back of 7 & 9 Longfield Street, New Springs.
Comment by: Wayne Jackson on 16th October 2014 at 16:56
Mrs Haddock was my Grandmother remember those back yards well playing as a kid, there was also a Clogger (Frank,) a side door to a Shop I think,and a billboard facing the Crown we would climb.
Hi Wayne, what was your grandma's first name? My mum can't remember. I've been scanning all our old photos, and I have one with the billboard you used to climb, and you can see part of the Crown in the background. I also remember Frank's shoe repair shop. You could enter his workshop from that side door. I also remember going to the outside toilet at night in the dark with an old WWII torch my grandma kept :) I'll upload a few more photos which might bring back some memories.
Comment by: Cyril on 17th October 2014 at 11:57
Wasn't there a few related families of Haddock's in the New Springs area, I knew a son and daughter from the Haddock family that lived in The Packet House who worked at Wigan Co-op in the 1960s, Stan and Ethel.
Comment by: Giovanni on 17th October 2014 at 19:29
Did you see much of your grandad,Captain Haddock, Wayne or was he always at sea?
Comment by: Paul Seddon on 26th March 2015 at 02:53
Your grandma was my great auntie Edna, Her husband Syd was my Grandad's (Joseph Hodkinson) brother. I remember your grandma well - a lovely lady.