Photos of Wigan
Photos of Wigan
Album Contents
Album Contents
Wigan Album
Johnny Peters
11 Comments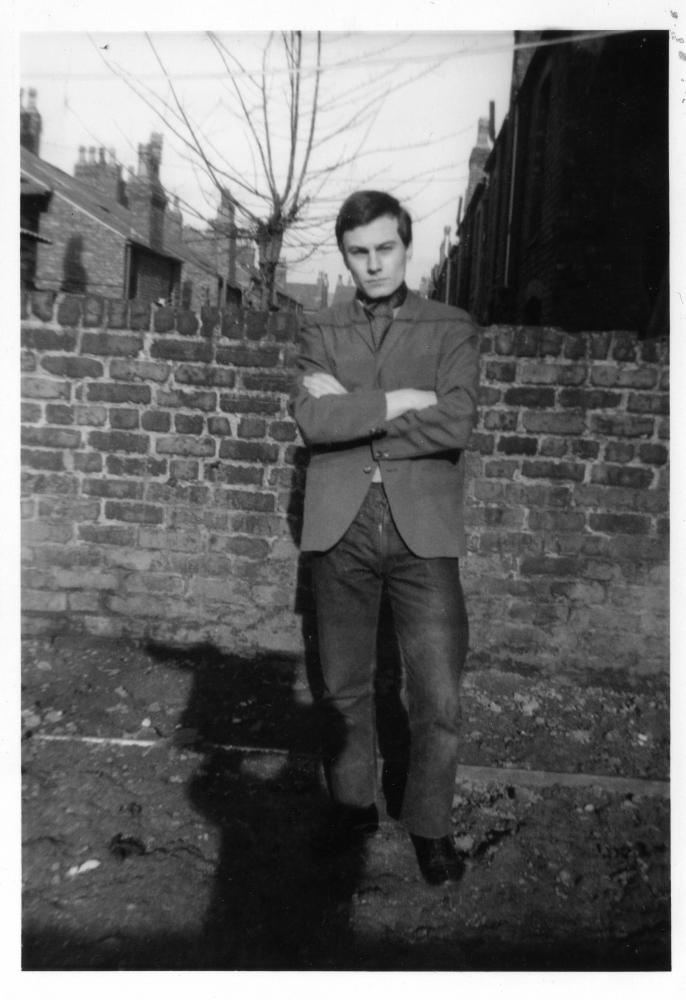 First pair of Levi jeans in Wigan Circa 1964
Photo: John Peters
Views: 2,314
Item #: 25494
Levi jeans worn by Johnny Peters bought In Wallasey
Comment by: antar on 1st September 2014 at 10:41
proper jeans , more hardwearing than jeans these days and a much better fit .
Comment by: Pey jones on 1st September 2014 at 12:26
Comment by: Eric on 1st September 2014 at 19:55
Remember our loggers pey?
Thanks Antar and Pey for your comments. Sorry the pic was taken in 1966. Those Levis had a serial number particular to each pair. And those Loggers Eric were made by John Stephens of Carnaby Street.
Hi Pey
Contact me on e-mail if you want. I've made contact with Eric (Weall) and Dave (Whittle). Its ten years since the reunion at the Brocket Arms.
Comment by: Jarvo on 2nd September 2014 at 22:20
It's a pity, but in those days Levis shrunk at the first wash, and they had that lovely 'Levi' smell. It's plainly obvious here, as Johnny's had them hemmed... And that was the only fault...Good fit though.
Comment by: dave© on 3rd September 2014 at 01:42
Is that a cravat your sporting Johnny? I seem to remember there was a bit of interest in them in the mid 60s. I'm sure I had one, rather debonair eh. How time flies.
They did shrink Jarvo even washed in tepid water. Still a class item of clothing ;-)
That was a cravat Dave. All our fashion ideas came from Ready Steady Go! remember that programme. I only wore it a few times cause of the Micky-taking :-)
Comment by: Dandilion Sunday on 5th September 2014 at 16:30
Not all Levis shrunk in those days, me and my brothers had pre shrunk Levis in 1960, in fact pre shrunk Levis had been around since the 1930's. Most bought the normal Levi Blue Jeans to shrink to fit, i.e. to sit in the bath for a tighter fit and silhouette to die for.
Wearing my latest pair of 501's as I write dead comfy!!