Photos of Wigan
Photos of Wigan
Album Contents
Album Contents
Wigan Album
Westhead
5 Comments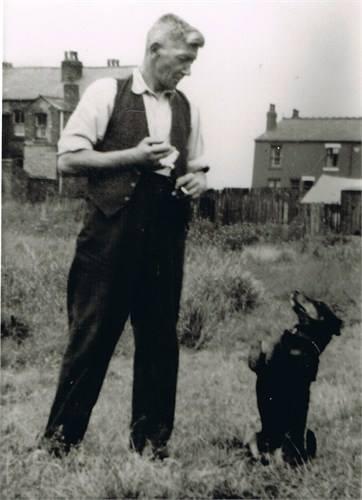 Nicol rd Bryn
Photo: Karen
Views: 1,169
Item #: 24307
My Grandad (Pop) Bill Westhead
Hello--I recently bought a bunch of old records at an auction in Fort Worth Texas. As I perused through them (gramophone records) I noticed the name written "Jack Westhead". All of the records were purchased at W. Grime and Sons, in Wigan on King Street. Mr. Westhead must have loved music and I just wanted you to know--the records made their way all the way to Austin, Texas! Hope you are having a great day!
Comment by: Karen on 29th December 2015 at 09:07
Hi Bo. Thank you for that information. Grimes and sons existed up to no not so long ago. Interesting story, i wonder how they got to be so far away? Jack could have been related to me way back...who knows! Thanks again.
My father had an Uncle Brigham Westhead who moved from Wigan to Indiana and appears on the 1940's census as 53yrs. His son is Jack aged 15yrs....it could be the same. If so, jack would be a distant cousin of mine
Comment by: Karen on 13th April 2017 at 19:50
Brigham is an unusual name. I haven't come across that before.
Hello Barry...We are related!My grandfathers cousin was Brigham Westhead. His name was Thomas, the son of James, who was the brother of Samuel, Brigham's father.