Photos of Wigan
Photos of Wigan
Album Contents
Album Contents
Wigan Album
Johnson family
6 Comments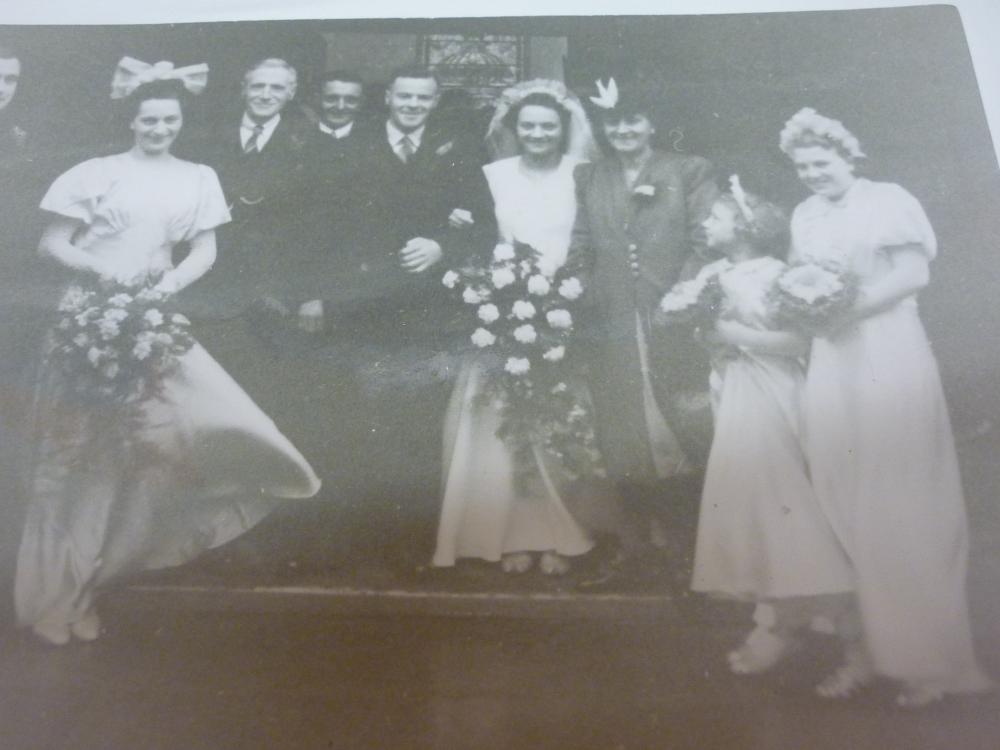 WEDDING
Photo: anne moore (nee rennox)
Views: 2,687
Item #: 24001
WEDDING OF HILDA JOHNSON TO JIMMY CLARKE BRIDESMAIDS MAY JOHNSON IRENE JOHNSON AND MARGARET LAMB. MOTHER JOHNSON AND MY GRANDAD AT THE BACK ARTHER JOHNSON
Comment by: James Rudd on 16th October 2013 at 22:42
Think this is Margaret Lamb ( my late mother in law ) who later married Bill Wilde.
Comment by: Judith Hodson (Hutchinson) on 24th October 2013 at 19:21
Margaret Lamb was a friend of my mothers, lived on marsh green I seem to remember? Didn't she have 2 daughters called Judith and Carole? Same names as me and my sister. Judith lived in standish after she got married. I also remember Jean Lamb, wasn't she margarets sister? Please correct me if I've got it totally wrong! It was a long time ago
Comment by: James Rudd on 16th December 2013 at 13:53
You were correct Judith, Carole is my wife and her sister Judith still lives in standish, she remembers you.
Did anyone in this family have any links with a Monica Johnson who would have been around in the 40's
Hi Beryl sorry only just seen your message doing family tree will look out for a monica is she a relation .
Comment by: Margaret Shields nee McBride. on 20th October 2014 at 11:22
Knew an Ann Johnson from Bolton rd Ashton. Her dad had a shop and she webt to NDHS Wigan with me. Think she went to work in Pilks. Anyone know of her.