Photos of Wigan
Photos of Wigan
Album Contents
Album Contents
Wigan Album
2nd Battalion Lancashire Fusiliers
2 Comments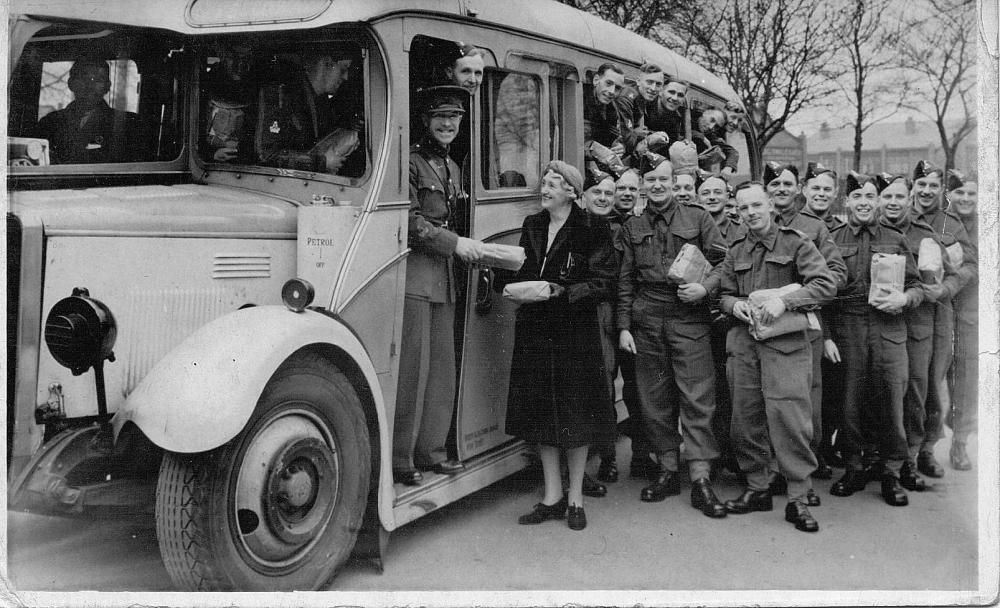 2nd Battalion Lancashire Fusiliers
Photo: David Thompson
Views: 2,252
Item #: 23170
When I saw the photo of St John Fisher School trip 1955 it reminded me of my Dad leaving Lancashire with his mates to go to war the year 1942 many of whom didn't come back including Dad. But the line up outside the coach the happy smiling faces the guy's hanging out of the window you might think they too were going on holiday receiving Red Cross parcels filled with spare socks and cigarets. what a difference and only 13 years separating the two photos
Comment by: Albert. on 9th April 2013 at 11:42
The photograph in itself tells a poignant story, as to what can be imagined, what was going through the minds of these very brave men, behind those cheerful smiling faces. Brave men, to whom we owe so very much. For those who did not return "May they rest in Peace"
Comment by: Dave on 9th April 2013 at 13:00
We should never forget what these men and thousands like them did for us and our country,God bless them all especially the ones who didn't return home.