Photos of Wigan
Photos of Wigan
Album Contents
Album Contents
Wigan Album
Hilton family
6 Comments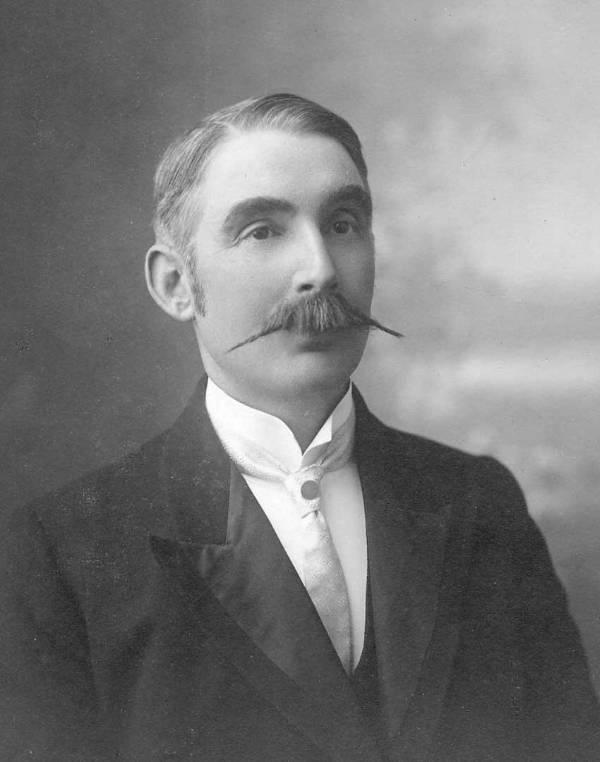 Alderman Alexander Sim Hilton JP, c1910.
Photo: Michael Hilton
Views: 4,416
Item #: 2262
Alderman Alexander Sim Hilton JP, c1910.
Comment by: Barbara on 18th April 2011 at 09:29
Was alderman Hilton a partner in Hilton and Layland estate agents and was his father a governor of the workhouse?
Comment by: Michael Hilton on 23rd September 2011 at 18:22
Was he an estate agent? - maybe.
A.S.H. was himself probably a Governor of the Wigan Workshops for the Blind.
His father was also an Alderman and so may have been a workhouse governor too.
Any more information?
Comment by: Barbara on 26th September 2011 at 09:03
. A Mr Hilton was Chairman of the Board of Guardians at the workhouse according to an extract from 'The Wigan Observer' in 1873.
According to Slater's Directory a ' James Hilton' who lived in Scholes, Wigan was also an Alderman, a Justice of the Peace and a Wigan Borough magistrate. James Hilton retired from being an Alderman in 1895.
Are these two Hiltons, the same person?
Comment by: Barbara on 14th May 2012 at 09:21
I wonder if the following hilton was James Hilton, Alexander's father.
Wigan Year Book of 1889
Corporation of Wigan
________________________________________
W I L L I A M R O G E R S, M A Y O R.
HENREY ACKERLEY, DEPUTY-MAYOR.
ALDERMEN.

William Bryham* Samual Alker*
R.A. ffarington Henry Park
W. Crompton James Smith*
Walter Mayhew R.F. Hopwood*
M.W. Peace H. Ackerley*

*Presiding Aldermen.
SCHOLES WARD (No. 1). - John Gee, Robert Richards, C.M. Percy, D.Dix, William Berry, James Hilton.
ST. GEORGE'S WARD (No. 2). - William Halliwell, James Jackson, Robt. Layland, J. Harrison, John Johnson, William Chalk.

Gas Committee - Mr. James Smith, chairman ; Mr. Henry Ackerley, vice-chairman ; and Messrs. Benson, Booth, Chalk, Crompton, Edwardson, Gee, R.Halliwell, W. Halliwell, Hilton, Holmes, Hopwood, J. Johnson, Oldfield, Peace, and Richards. To meet on the first Tuesday in the month, at 3.30 p.m., and on the third Wednesday in each month, at 2.30 p.m. at the Council Chamber.

Board of Guardians
________________________________________
(REMAIN IN OFFICE UNTIL APRIL, 1889.)
CHAIRMAN : - W. H. HARDBOTTLE.
VICE-CHAIRMAN : - W. VALIANT.
DEPUTY VICE-CHAIRMAN : - L. KNOWLES.
CLERK : - HENRY ACKERLEY.
GUARDIANS.
Wigan - Matthew Benson, William Berry, William Bryham, jun., William Chalk, John Harrison, James Hilton, Robert Layland, and Henry Litherland.
Abram - John Grundy.
Ashton-in-Makerfield - Christopher Fisher Clark and William Valiant.
Aspull - William Johnson.
Billinge-Chapel-End - Henry Darlington.
Billinge-Higher-End - Thurstan Fairhurst.
Blackrod - John Makinson.
Dalton - Mark Frederick Marsh.
Haigh - John Taylor.
Hindley - Thomas Southworth and Thomas Lowe.
Ince-in-Makerfield - William Bryham and Israel Knowles.
Orrell - William Hepple Harbottle.
Parbold - James Rigby.
Pemberton - Richard Clayton and William Lee White.
Shevington - Edward Ball.
Standish - James Birkett Almond.
Upholland - John Makinson.
Winstanley - John Turner.
Worthington - James Kay.
Wrightington - James Wright.
The Guardians meet every alternate Friday morning at Half-past Ten o'clock. Board Room : The Workhouse.
Workhouse Committee (in which are comprised the Medical Relief, Smallpox, and Vaccination Committees). - The whole Board. Meetings : Board days immediately after the business of the Board is concluded ; on other Fridays at 10 o'clock a.m.
Assessment Committee - The Chairman, Messrs. Chalk, Layland, Makinson (Upholland), Bryham, sen., Wright, and Southworth, elected Guardians ; T. Marshall, W. J. Lamb, J. C. Eckersley, and Josiah Gaskell, ex-officios.. Meetings uncertain, generally on a Monday, at 10.30 a.m. ; convened by circular.
Removal Committee - The Chairman, Messrs. Layland, Bryham, jun., Benson, White, Fairhurst, Ball, Knowles, Southworth, Hilton, Lowe, Clayton, Chalk, Johnson, and Berry. Meetings uncertain ; convened by circular.