Photos of Wigan
Photos of Wigan
Album Contents
Album Contents
Wigan Album
Carey family
7 Comments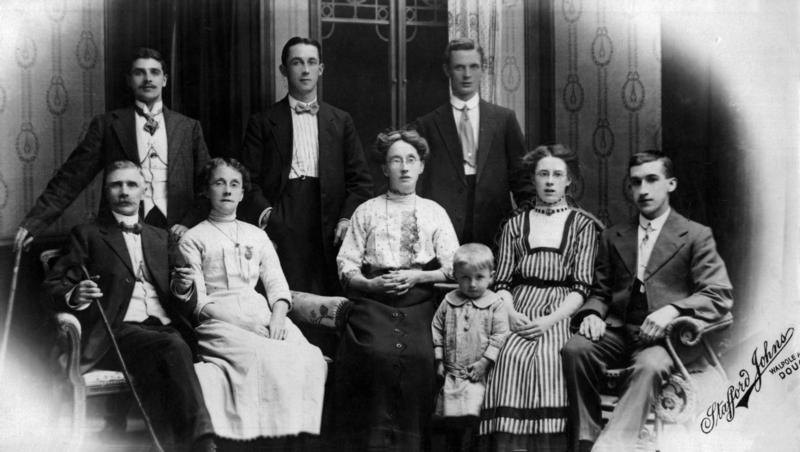 Carey family taken approx 1920.
Photo: Ken Ormshaw
Views: 2,005
Item #: 2208
Carey family taken approx 1920.
Comment by: Linda Maguire on 23rd June 2007 at 16:31
It's possibly before 1920, if the fashions are anything to go by. very Edwardia,n possibly even pre WW1. I would love to have family photos this old! cool!
Comment by: Rosie from hindley on 13th May 2010 at 15:54
where have these two photos of the careys come from.my partner is a carey and comes from a large family he is very curious
Comment by: Gareth Fairhurst on 18th September 2011 at 21:58
Do we know who uploaded this picture. I think possible could have connections through family tree.
I Ken Ormshaw added the photo. My Mother was Elizabeth Carey
from Wigan I've a full family tree of the Carey's starting at Patrick Carey from County Cork in Ireland up to present.
Message for ken ormshaw I too am a relative of Patrick carey , my mother was Irene Carey from Manchester .father was Thomas carey I too have family information
Comment by: mike carey on 4th June 2014 at 20:20
my family is looking into our carey family tree, my dad was leonard carey, married pauline abram, his dad was john carey who married martha ann gittens
Looking for Carey info my grandad was john Carey born in 1911 in hindley his father was Fred Carey born in 1881