Photos of Wigan
Photos of Wigan
Album Contents
Album Contents
Wigan Album
Rigby family
5 Comments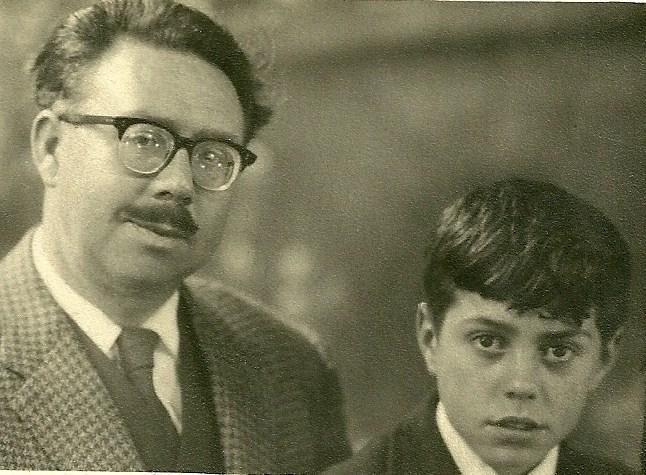 Arthur Rigby and son Neil
Photo: Neil Rigby
Views: 1,359
Item #: 20560
This picture, taken about 1960 when I was 12 years old, was from one our regular visits to Southport which was a 1 hour bus ride from Orrell Road, Orrell/Pemberton. We would leave on a Saturday or Sunday morning about 10:30, spend a few hours in Southport and return about 3:30-4:00 and be home in time for tea.
Comment by: indalo on 29th April 2012 at 18:17
Neil i hope you don't mind if i save this photo, for my collection, have you any of your mum? I pleased to see this photo.
Its OK to take a copy Ken. There is already a photo of my mother (and father uploaded by Barry) at http://www.wiganworld.co.uk/album/photo.php?opt=5&id=11717&gallery=Pemberton&offset=40 My dad looks very similar to this latest photo, therefore so would my mum.
Comment by: brian on 29th April 2012 at 21:54
hello neil used to call your house remember mum dad very well and brother, lived in baldwin st
Comment by: Gerry on 4th May 2012 at 09:26
Great Picture of Dad and Lad from an era when folk took pride in their appearance not like the sluvvins you see today in their regulation track suits, hoodys and trousers hanging around their bum with the underpants showing (whats all that about)
Hi Brian, nice of you to remember and leave a comment.