Photos of Wigan
Photos of Wigan
Album Contents
Album Contents
Wigan Album
BETTY MORRIS
7 Comments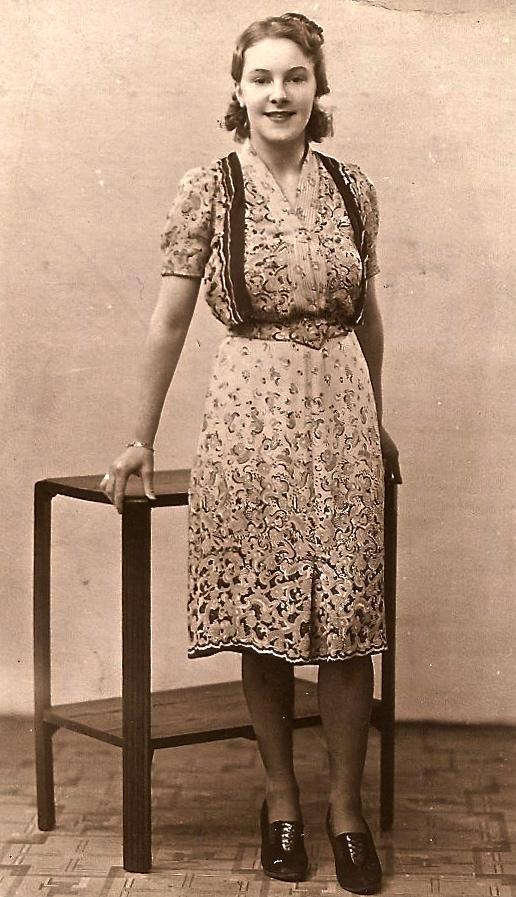 ELIZABETH (BETTY) MORRIS ? 1930's
Photo: Keith
Views: 1,892
Item #: 20016
I believe this may be Elizabeth (Betty) Morris, a friend of my mother's in the late 1930's and one time girl friend of Wigan RL player Ted Ward, but Ted wasn't the "marrying" kind, but I may be wrong, about Betty that is, not Ted. If I'm right then Betty may have been born in Hindley in 1922, her mother's maiden name could have been Hilton, can anyone verify?

Comment by: Tom Walsh on 22nd February 2012 at 00:29
Ted Ward must have been mad !
Comment by: Keith on 22nd February 2012 at 09:25
How can I put this, Ted was of a "different persuasion" but Betty never stopped asking about him.
Comment by: henry7 on 22nd February 2012 at 14:34
What a gorgeous looking lady, Ted definitely missed his chance there.
Comment by: Kath Arkwright on 22nd February 2012 at 23:09
My mother was Elizabeth/Betty Morris, born in Ince to James Albert Morris and Ann Hilton and a friend of your mother Phyllis Brown but this woman is not my mother. She was Ted Ward's girl friend but by all accounts he was trapped by his mother who is reputed to have told him that she had ruined his life! Betty married my father Joseph Arkwright in 1942. We lived in Horwich and when your sister opened her fruit and veg shop in Winter Hey Lane my mother used to see your mother, who talked to her about going to see Ted Ward in Wales - Ammanford? when he was unwell. I have a photo somewhere of Betty and Phyllis dressed up to the nines.
Comment by: Keith on 23rd February 2012 at 17:11
Hello Kath, my sincere apologies for getting it so wrong but thank you for responding and correcting my mistakes. I would be delighted, if possible, to see the photo you mention.
Comment by: josie on 24th February 2012 at 23:10
a lovely photo keith, i love her dress and its pattern , and yes ted missed out there shes'e lovely ,i come from ince and i have relations who are hiltons from ince ???
I know a Betty pristley some of her grand kids have the surname morris she is my next door neigbour in hindley and is bout 92/93 i could be wrong its been a very long time but i think her husband was called charlie.