Photos of Wigan
Photos of Wigan
Album Contents
Album Contents
Wigan Album
Jackson family
6 Comments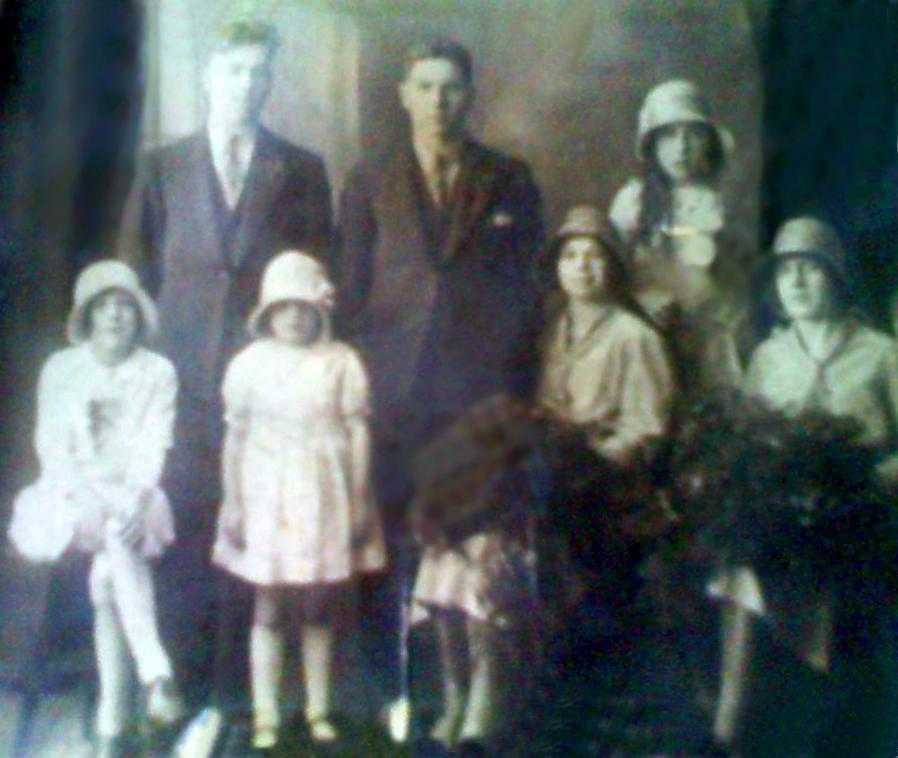 jackson family
Photo: kodak
Views: 1,190
Item #: 19747
just played around with this. photo very old so not much to work with. hope you like it.
Comment by: Albert on 31st January 2012 at 20:16
Who is who?. My mother was a Jackson. Born, and lived in a street, the Wigan side of Rose Bridge, Higher Ince, in the early 1900s. Cannot remember the name of the street. A pub, named the,"Shovel and Broom" was on the corner of the street.
Comment by: sheila jackson on 31st January 2012 at 20:52
no whe lived in derwent ave after we mooved from lower ince in in 1950 s
Comment by: sheila jackson on 1st February 2012 at 22:30
sorry my mum was born 1909 kays houses lower ince
Comment by: Albert on 3rd February 2012 at 10:02
Shiela. On many occasion I have passed by Kays Houses, when walking from Lower Ince to Poolstock, passed, Westwood Power station,and over the canal.During the whole of the 1950s I lived in the council houses,in the vicinity of Lower Ince Labour Club. Have you looked at Jackson, under Peaple?
Comment by: margaret burns on 15th December 2013 at 23:14
Hiya shelia, my family lived at Kay's, Kearsley and I have been tracing the Kay families for a number of years. Who was your mum and do you know which house she was born at?
Have a look at the Kay's website and feel free to post anything.
http://littlewestwood-kays.webs.com/
Cheers Margaret
Comment by: Jaci may on 29th March 2020 at 20:57
Hello there can anyone tell me anything about Thomas Jackson and his wife Annie they lived in Platt Lane with their children. Charles and Harriet Thomas's father was George Jackson who married Mary Brumfitt.