Photos of Wigan
Photos of Wigan
Album Contents
Album Contents
Wigan Album
Dixon Family
4 Comments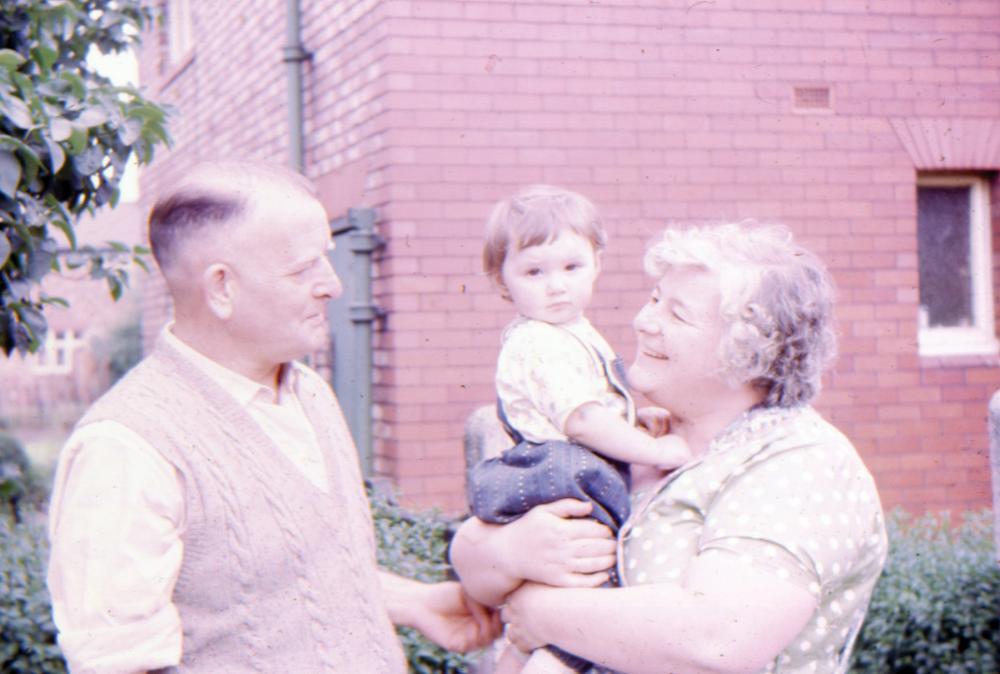 Mr and Mrs Dixon, Wellfield Road 1964
Photo: Keith
Views: 1,576
Item #: 18962
Mr and Mrs Dixon who lived opposite us in Wellfield Road, Beech Hill when my parents tenanted the Wellfield Hotel. They were a very nice family and Mrs Dixon is seen here holding Carol, my niece.
Comment by: dave johnson on 22nd November 2011 at 19:23
Keith, did you know Fred and Lucy Gaskell who also lived across from the Wellfield around that time. They were my Mums Uncle and Aunty
Comment by: Keith on 22nd November 2011 at 20:09
Hi Dave, I almost certainly knew who they were by sight but being a callous youth at the time and spending much of my time either at Wigan Grammar, the Tech or Padgate College and generally being spoiled I'm sorry to say that I cannot recall names very well. I recall some, e.g. the Daleys mainly because my father played for a year with Frank, in the same Leigh team 1948/49 at the end of his Rugby career and I had a few games at Prospect alongside Frank's younger brother whose first name also fails me. The "fighting" Farrells, come to mind, especially when dad was trying to throw them out of the pub! I also recall the Forshaws, mainly because of their daughter Pat, who was a few years younger than me. The Robinsons, Alan completed the brickwork on my garage in one day when I married and moved to Thornton Cleveleys , the Spencers, the Frost family, the Bolds, Bob Marsh, a WW1 veteran machine gunner who was a daily customer. He lost an eye and an arm in the conflict but it didn't stop him becoming night watchman at Trencherfield. Bob enjoyed a bet on the horses every day and one memorable Saturday he picked 18 winners from 19 selections, very few believe me when I recall this story but i know it was true. Mr Tucker (an Australian) the boss of Tupperware, the Gilbert & Sullivan Society etc., etc., I have posted a number of photos already under "Beech Hill" and many names have been provided by others. Apologies for not recalling your names but if my parents were around I'm sure with a few prompts the names would easily come to mind.
Comment by: Keith on 25th November 2011 at 21:40
For callous please read callow! Honest!
Thanks for this photo keith, those are my Grandparents, sadly missed, but happy memories of the wellfield and the beech hill area.