Photos of Wigan
Photos of Wigan
Album Contents
Album Contents
Wigan Album
Bennett family
6 Comments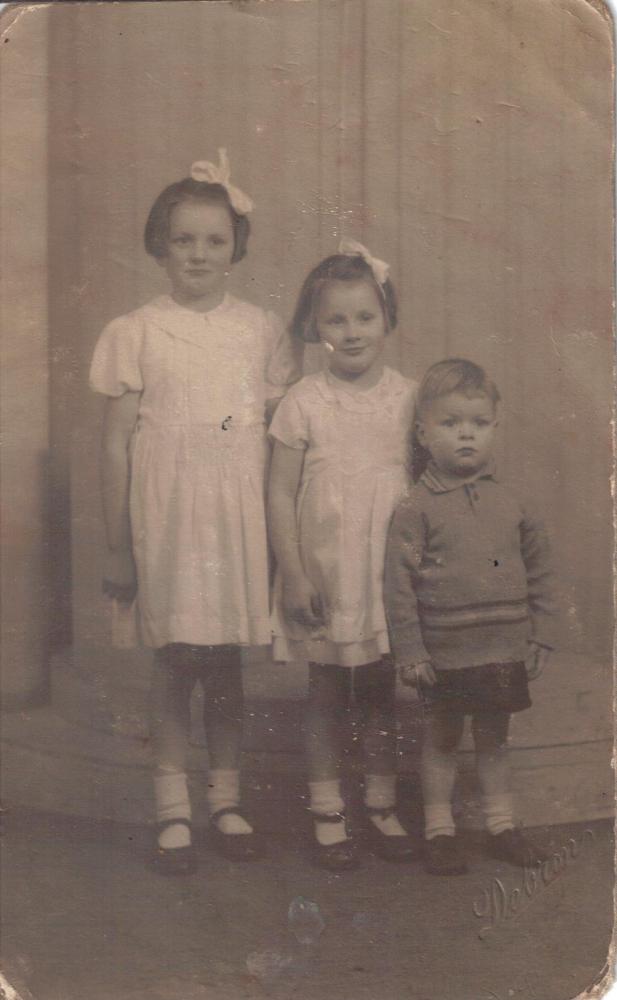 Evelyn, Ivy & Albert Bennett
Photo: Derek Finch
Views: 1,353
Item #: 18796
This is a photo of my Dad's cousins (therefore my second cousins) Evelyn, Ivy & Albert Bennett, circa 1940
Comment by: josie pennington nee beckett on 28th October 2011 at 22:51
Comment by: Maureen Andrews nee McGovern on 29th October 2011 at 09:36
That is one lovely photo Derek.
Comment by: Vanessa Bennett on 3rd November 2011 at 02:34
I am the youngest sister of Evelyn, Ivy & Albert and have lived in Australia since 1956. Evelyn died when she was about ten years old, well before I was born. Although I have seen this photo before it may now be lost to the family in Australia. Seeing it here on the internet made me cry. It really brought it home to me that Evelyn was truly a part of my family even though I didn't know her and how tragic if must have been for my parents to lose her and to live with that loss all their lives. Unfortunately they also lost their second child, baby William (a lot ot Billy's in the family...) and he should have been between Evelyn & Ivy in this photo.
Comment by: josie on 5th November 2011 at 20:56
aww how sad vanessa, but how lovely for you to see this by chance,isnt this site wonderful,
Comment by: StuartP on 30th May 2012 at 12:05
Derek , where was the bennett family from?
StuartP, the Bennett family lived in Bamber Bridge.