Photos of Wigan
Photos of Wigan
Album Contents
Album Contents
Wigan Album
Unsworth
2 Comments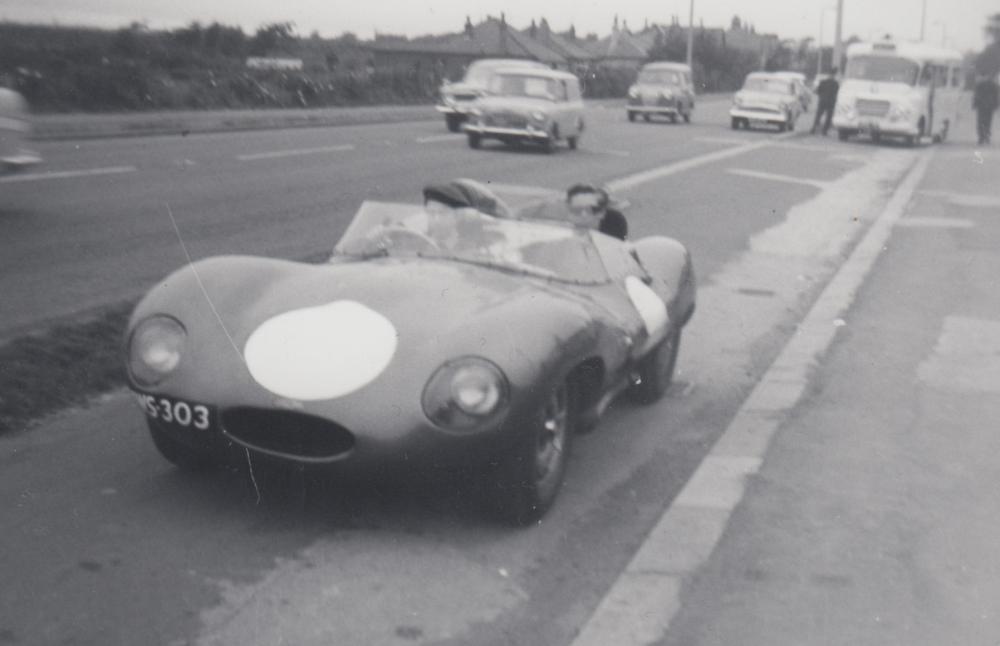 Clive Unsworth
Photo: Darren
Views: 1,885
Item #: 18460
Ashtoner Clive Unsworth of Unsworth's TV and Record shop in the driving seat of his blue Jaguar D Type. This car, MWS 303, is a short nose version and was bought, in the late 50s, for about £1800. It'll be worth a fortune now. Photo taken near Southport in the early to mid 60s. Don't know who the passenger is, anyone have any idea?
Comment by: Big D on 15th September 2011 at 20:28
checked the DVLA and its still taxed and running, quick search on google and.... http://www.youtube.com/watch?v=khtXx9O8skg
Comment by: Darren on 15th September 2011 at 21:58
Thanks for that. I recall seeing that particular video. There's another video of the same car showing it getting geared up to race. You don't see many of these on the road, especially worth so much, and back then it would've been a sight to see. My dad has an E Type and it can turn heads. My dad once took cinefilm of this D Type, but he left it in a shed and the shed got burned down and was destroyed.