Photos of Wigan
Photos of Wigan
Album Contents
Album Contents
Wigan Album
wood family
3 Comments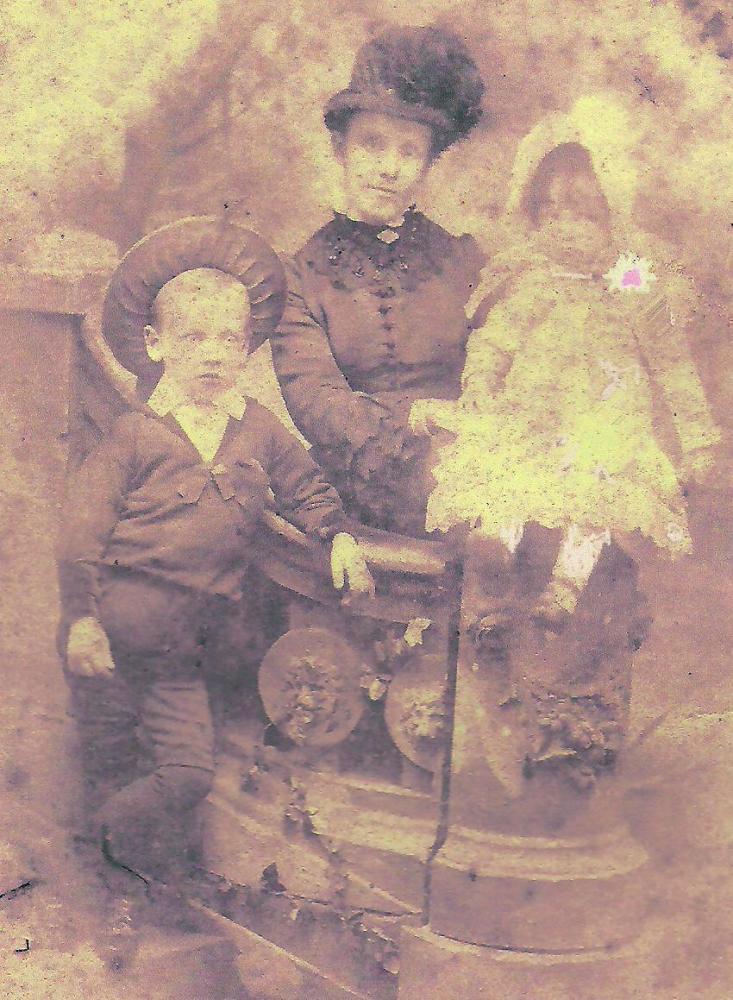 Wood Family Portrait
Photo: Sheryl B
Views: 1,376
Item #: 17787
I put this photo on WW about 1 yr ago. Just wanted to put up again, talking about little boys dressed like Little Lord Fauntelroy!
The boy is George Wood (became a teacher in Wigan) and his little sister is my grandmother b.1883 Wigan, Daisy Wood (married Fred Lewis from Limes Farm and migrated to
Australia.) Their father was William Wood, teacher and lecturer Wigan Institute.
The little flower I added just for fun to the baby's dress!
Comment by: JohnB on 17th May 2011 at 16:31
Looks like a very early photo probably around 1884/5 or so since the family are living at 3 Chapel Lane, Wigan in the 1881 Census when George was aged 1.
Comment by: Sheryl B on 17th May 2011 at 23:39
Yes thats true. Apparently there were 2 babies before these, both of whom died. Daisy, on marriage, took the name of her long-gone sibling, Margaret Baron. I dont think that was unheard of in those days!
Hi SherylB
I'm descended from Daisy Wood as well (I am the Grandson of her Daughter, Joan Winifred. I'm doing some family history research on that branch of the family. The photo is great, do you have any others? Would love to get in touch - as I have some info you might be able to use.

cheers, Wade