Photos of Wigan
Photos of Wigan
Album Contents
Album Contents
Wigan Album
CUNNINGHAM
9 Comments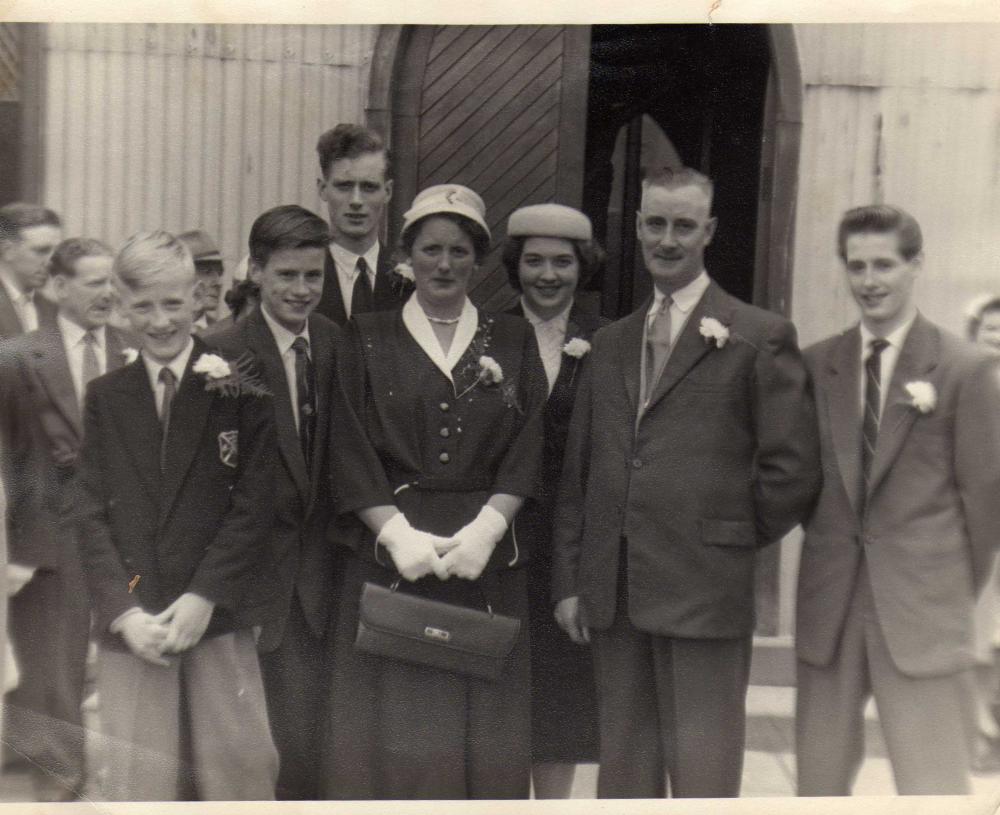 grandma and grandads wedding
Photo: emma cunningham
Views: 2,409
Item #: 17560
grandmas mum dad and brothers joe,kevin,bernard,gerry
Comment by: carol on 16th April 2011 at 09:35
Is that at St. Cuthberts, or did any other church have corrugated tin on the outside?
Comment by: emma on 16th April 2011 at 11:24
i think it was st pats in ince?
Comment by: terry (emmas dad) on 16th April 2011 at 19:51
me uncle kev must be jim careys twin??
Comment by: tony c on 16th April 2011 at 20:22
hi emma my surname is cunningham and i've gone back to the late 1700's with my family in wigan my great grandad was born in wigan in 1851 and he had 2 brothers and 2 sisters i wonder if we could be distant related.
Comment by: emma on 16th April 2011 at 20:43
hi tony my great grandad (second left in background) is john cunningham dont know much about his past my dads says people didnt remenise like they do today
Comment by: Carol on 17th April 2011 at 13:28
Hi Emma, the church is St Cuthberts, I've found a photo from my parents wedding (1957) in front of the very same doors. St Pats is a stone built church. I'll post my photo so that you can see.
Emma - Your great grandad Cunningham is the man with the trilby at the back on the photo (appears between Joe and Kevin)
Comment by: Kevin Moxham on 10th February 2012 at 17:18
Is St Cuthberts Pemberton - old church - I remember I was there !!
Comment by: emma on 11th March 2012 at 20:11
thanks uncle kevin my dad was wrong!