Photos of Wigan
Photos of Wigan
Album Contents
Album Contents
Wigan Album
Marsh family
11 Comments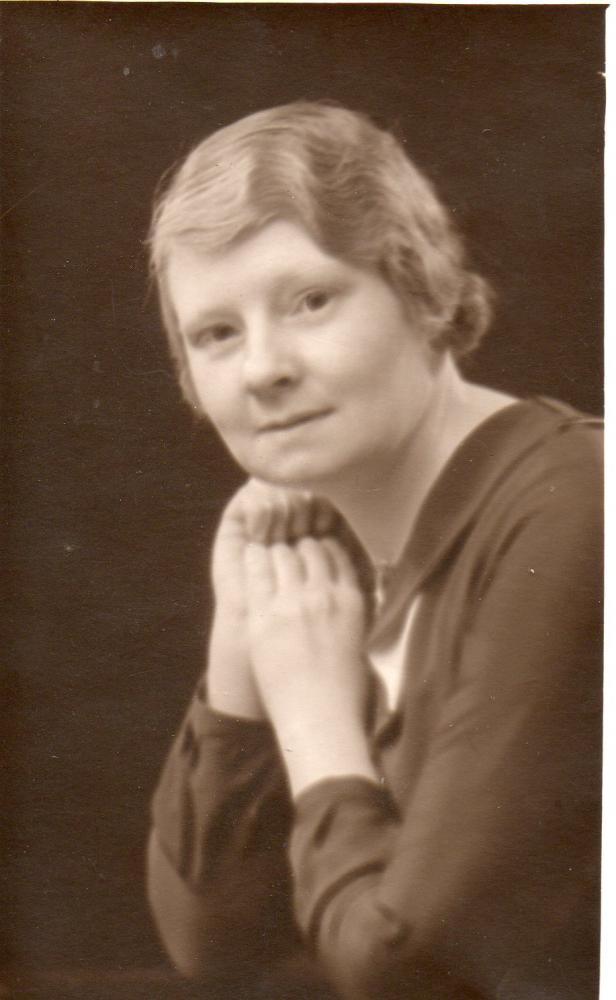 Aunt Mary Marsh from Platt Bridge
Photo: Sylvia Clifford(nee Marsh)
Views: 1,448
Item #: 16922
My Aunt Mary(her married name was Holcroft)she lived in a row of four cottages behind what is Platt Bridge Labour Club I remember a big lake in front of the cottages before the Club was built.Does anyone remember that?
Comment by: owd platt bridger on 28th January 2011 at 00:25
it wasnt a lake it was a large pond known as the brickcroft
The lady looks familiar, I must have met her or passed her by. The Brickcroft iced over in winter & kids used to skate, & in summer it stank like something really horrible - from all the dead cats & dogs.
Sylvia, Did you have an older sister called Joan and a younger brother.
Comment by: Steve on 28th January 2011 at 19:53
I remember as a lad skating on the Brick Croft.No posh skates for us just the sides of your clogs! I think the Brick Croft had some connection with a brick works owned by the Platt family.
Comment by: Sylvia Clifford(nee Marsh) on 28th January 2011 at 21:29
Henry7, I did Joan died in 1950 age 17yrs. I had 2 younger brothers Alan&Harry but sadly Alan died 12mths ago.
Harry still lives in Hindley Green. I remember now the name the 'Brickcroft' and the smell!!
Comment by: dusty on 28th January 2011 at 21:51
maggie i left millers lane many yrs ago i met ken brookes a short time a go we had a chat about millers lane he asked about your brother he could not remember his name i said i thought it was richard he was in the r.a.f he was quite tall like your father best wishes maggie
Comment by: owd platt bridger on 28th January 2011 at 22:15
hi steve do you remember platt street use to flood the houses use to have flood boards an sand bags at there front doors an there still problems even to day
Comment by: Steve on 29th January 2011 at 19:04
Hi Owd Platt Bridger I do remember Platt St flooding. I also remember some old photos in Dicky Balls Temperance Bar of the floods there was even a rowing boat on one! Do you recall some of the people who lived there Billie Goolden, Bill Harrison,Gordon Abrahams and the Ratcliffes
Comment by: owd platt bridger on 29th January 2011 at 23:03
hi steve i do remember all those people billy harrison the best snooker player around
Comment by: Sheryl B on 2nd February 2011 at 07:04
Do you remember if the Ratcliffe you mention is from Wilfrid Ratcliffe's family? Wilfrid died late 1930's but he was married to my grandads sister Helen (Ellen Lewis) from Limes Farm Standish. They had one son together Wilfrid Ratcliffe Junior, would have been born c.1927. I am at a dead end with this branch of the family. Helen was put in an asylum until she died c.1963.
Comment by: Steve on 3rd February 2011 at 20:41
Hi Sheryl B Im afraid I cant help with your family trace. The Ratcliffes were quite a large family. There was another Ratcliffe family in Platt Bridge, Seth Ratcliffe Green Grocer Liverpool Rd.