Photos of Wigan
Photos of Wigan
Album Contents
Album Contents
Wigan Album
Barnes Family
5 Comments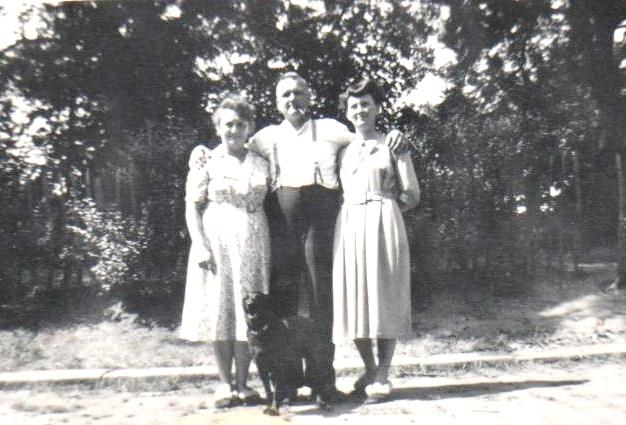 Barnes Family late 40`s
Photo: Nad
Views: 1,779
Item #: 16278
Taken outside their home in Kildare St Newtown, this photo is of my late grandad and grandma Joe and May Barnes with their only daughter Margaret Kellie(known as Peggy) my late mum.
Comment by: jo on 19th November 2010 at 17:29
Nad did your grandad have a sister Mary is there any connection to Hardybutts
Comment by: Nad on 4th December 2010 at 23:50
Jo, Yes I understand he had a sister Mary who married a Thomas Smith and there was also two other brothers Alfred and Ernest. Not sure if connected to hardybutts though.
Comment by: kath howcroft on 23rd February 2015 at 21:46
my name before i was married was kathleen barnes my grandma name was esther alice died 1959 my grandad john died 1963 they had tommy johnny albert [war/death] my dad george bertha and lily they lived at 40 pickup st ince been trying to look up my family go on my face book love kath
This is my great grandad i believe. My Grandad was Tommy. Im confused though as my grandad only had one sister to my knowledge and she was called Lilly and sang and had a stage name of 'Sandra'. I met Bertha and all the names you have mentioned i have heard of so im sure im on the right track. Id like to know more about Peggy..My dad is Wilfred barnes
Kath im related to you. I knew george and bertha - auntie Sandra (lilly). Ill tell me dad about you (Wilf)