Photos of Wigan
Photos of Wigan
Album Contents
Album Contents
Wigan Album
Standish people
6 Comments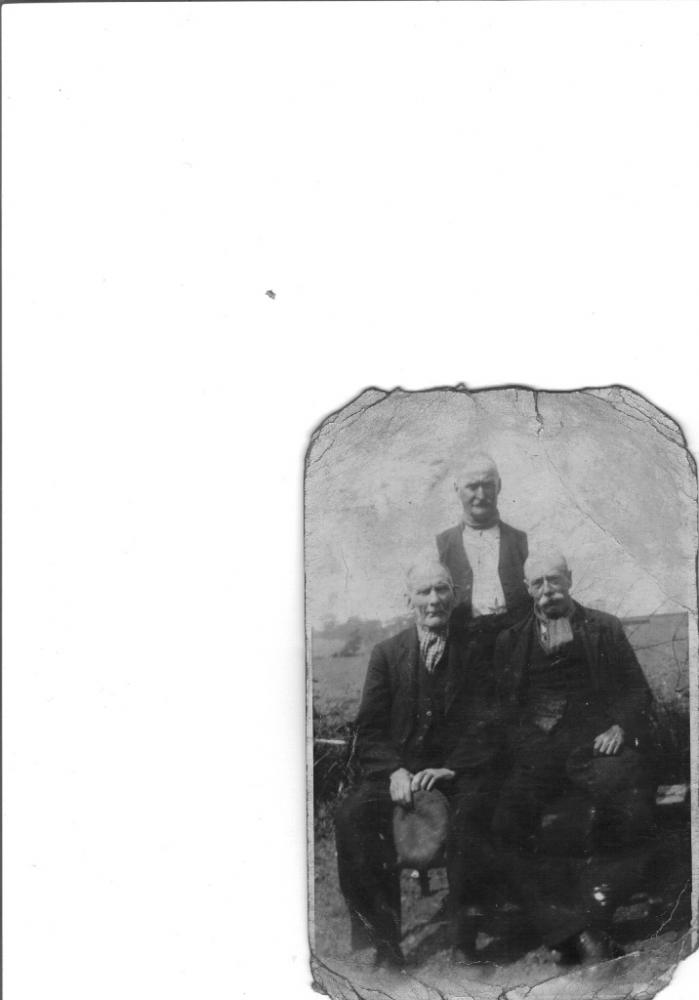 3 old men
Photo: vera howarth
Views: 2,336
Item #: 15838
the one standing is my grandad,I do not know the identity of the 2 who are seated.I don't know the year it was taken.
My grandad was James Whelan and lived in Platt Lane Worthington.
He died in 1941
Comment by: JohnB on 24th September 2010 at 20:30
Hi Vera, according to Free BMD, a James Whelan died in the June Quarter of 1941 in the Ince District (Worthington was in Ince from 1936) aged 65.
hi John,yes you've got the right one -looks older than 65 though,but he definetly was 65 as he was born in 1876.
He spent most of his working life down the pit except during the Boer War and WW1 when he was a Lancashire Fusillier.
Comment by: JohnB on 25th September 2010 at 20:57
I wonder if he was at the 3rd battle of Ypres? My great uncle was also in the Lancashire Fusiliers and died at the hell hole that was Passchendaele in October 1917, his body was never found along with about 30,000 others.
Hello, Did any of your family migrate to Australia? I am trying to find out about the Whelan Family that migrated to South Australia James Whelan wife unknown had a son Jame Victor Whelan Birth 20 October 1884 in Unley, South Australia, Australia Death 21 September 1955 in Adelaide South Australia.
hi john b,
I don't know if he was at 3rd Ypres or not as his records are incomplete.To see them they are obviously part of the records that were blitzed in WW2.
What I do know is he served in the Mediteranean Expeditionary force-whatever that is -my dad told me he served in the Dardenelles.He was also in Egypt and Flanders.I know he was at Etaples(eatapples as the tommys called it).That is also known as the Bullring-famous for it's mutiny(momocled mutineer)
If you give me more details on your relative I will see if I can find his records for you.
hi Camille,
as far as I know none of my dads immediate family emmigrated to Canada, they all appear to have been born, lived and died in Standish or Wigan.
However my dads grandparents -Stephen Whelan and Mary Kelly originated from Queenscounty Ireland ,I don't know the year but they married at St. Maries Standish in 1870 and lived the rest of their lives there.
Whelan appears to be a name associated with Queenscounty.