Photos of Wigan
Photos of Wigan
Album Contents
Album Contents
Wigan Album
Moran family of Bottling Wood
4 Comments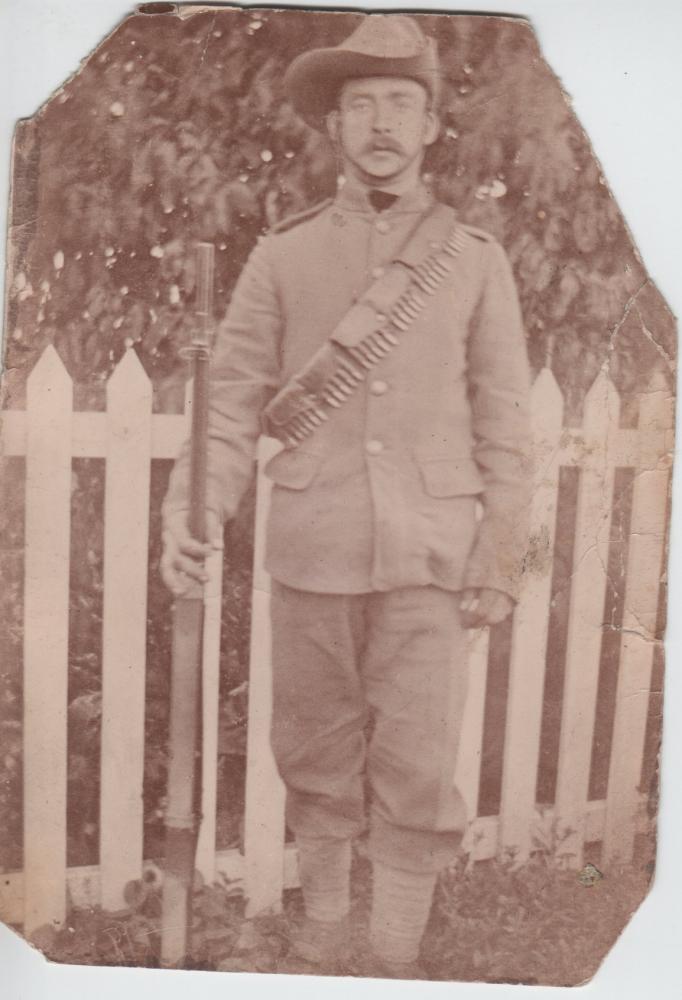 Peter Moran
Photo: Jim Leyland
Views: 1,576
Item #: 15523
Boer war soldier
Comment by: winnie on 14th August 2010 at 18:56
did peter have a brother mick who lived in scholes mick was irish
Comment by: Alan Doran on 14th August 2010 at 22:34
did Peter bequeath his "tash" to Malc Holland ??
as far as i am aware he was the eldest in the family.
he lived in scholes and his parents were john moran and catherine clarke
Hello Jim
I am the grandson of Tommy Foster. also known as Tomy one arse, due to the Kaiser. My mother is Tommys youngest Eilean. My mum has told me a few tales about your Pey and My Granddad Apparently they were best mates and use to drink together at scholes and swinley labour clubs.
One tale that comes to mind. Around 1955 Tom and Pey had been to Swinley club and it had gone midnight and, they had'nt returned. My mum and dad set out from cedar drive down the eighty steps in search of the wayward octogenarians ( yes they were both over eighty),when she could hear singing on coppull Lane. When they approached Coppull Lane there was Pey and Tom drunks as lords without a good leg between them,one step forward two steps back.Trying to get enough forward momentum to carry them to Bottling Wood. Apparently Pey and My grandad were great characters with a great sense of humor. I believe Pey served with the Lancashire Fusiliers in the boar war, my grandad served with the same regiment in the Great war, lying about his age in 1914 because he was over 35 at the time to old to join up. I would love to hear if you have any tales of Tom and Pey.