Photos of Wigan
Photos of Wigan
Album Contents
Album Contents
Wigan Album
pennington family ince
3 Comments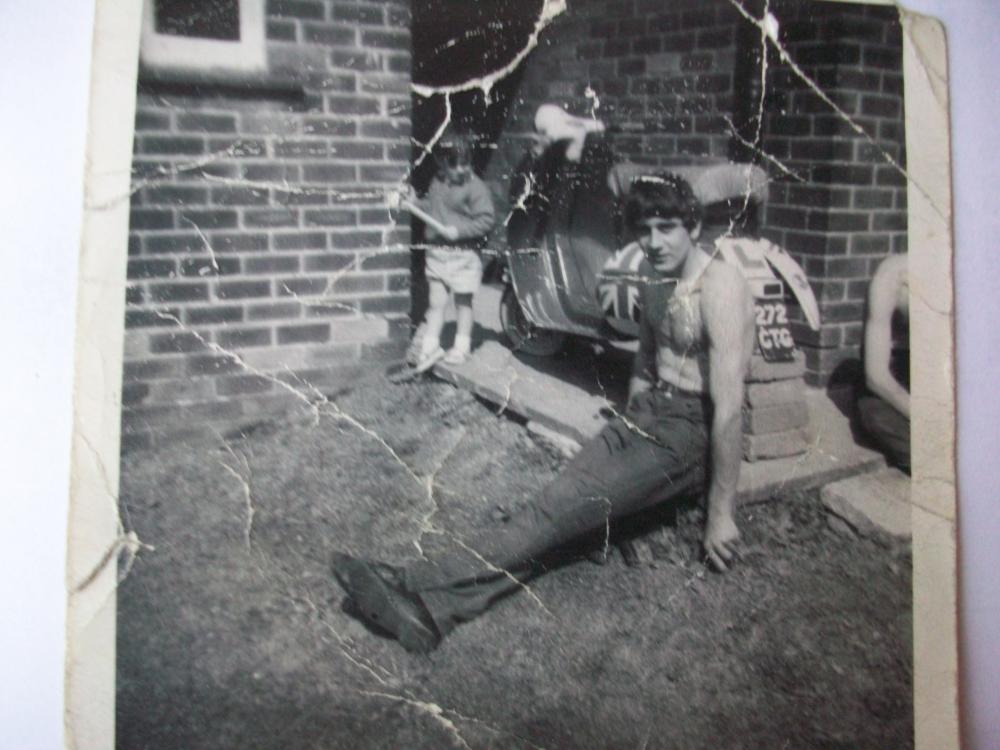 a mod
Photo: josie pennington nee beckett
Views: 1,923
Item #: 15393
this is my husband alan in the front garden of 24 conniston ave hr ince,little lad is carl pennington his nephew, the scooter was a vespa 150,first of many alan was 16 scooter was a 58/ 59.my brother andrew did a drawing of this , its fabulous.
Comment by: josie. on 2nd August 2010 at 00:31
look at the six pack , never heard of gyms then, alan got muscles working HARD lifting 140 pound bags of flour and loading them on wagon and only 16.he had an amazeing bod never thought nowt about it then (well i did)and all through hard work.
Comment by: John on 5th August 2010 at 18:21
He's pulling his chest in, won't go far on that old scooter it has bricks instead of a tyre.
Comment by: josie pennington nee beckett on 8th August 2010 at 16:09
no john hes not pulling his chest in its natural, and alan said he didnt go far on it when it werent on bricks ha ha,he was mending brakes at the time.