Photos of Wigan
Photos of Wigan
Album Contents
Album Contents
Wigan Album
Wigan Youth Club about 1964
16 Comments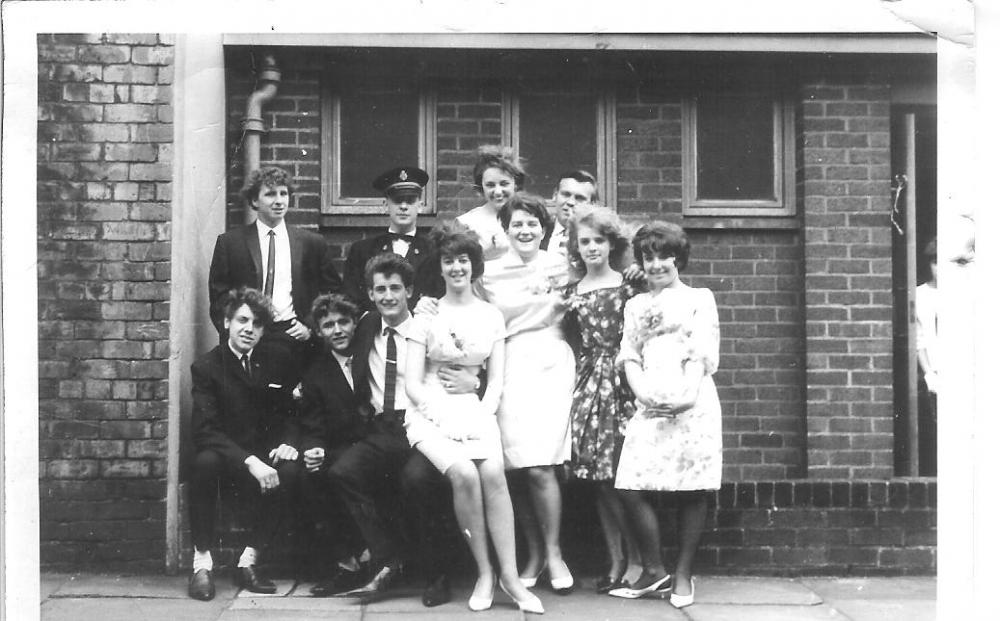 Wigan Youth Club around 1963/64
Photo: anita maijer-schrot
Views: 3,011
Item #: 15025
Wigan Youth Club around 1963/64, can't remember all the names on the photo..but it's Kathleen Speakman right hand side at the very end, June Shufflebottom, Kathleen Rigby (?), Fred Hough, Barry Traynor and ????
Comment by: John on 13th June 2010 at 10:00
Hey.... women not wearing jeans or pants, these are proper ladys, bring back the 60s. A great time.
Comment by: Karen on 13th June 2010 at 11:02
The guys are not wearing trainers aswell, real men clean and tidy. Lovely photo.
..thanks for your lovely comments..does anyone know more about these old friends from Wigan, where they might be living today?
Comment by: Roy on 13th June 2010 at 14:53
People seeme to take pride in how they dressed in those days, not track suits, T shirts and trainers like today. scruffy generation these days.
Comment by: Dave Taylor on 13th June 2010 at 15:01
I'm with you John, girls looking like girls, quite lovely.
Comment by: anita maijer-schrot on 13th June 2010 at 16:20
does anybody know any of my old friends on the photo??
Comment by: Tony on 13th June 2010 at 18:49
Sorry no, but I wish I had met your lady friends.
Comment by: geoff on 13th June 2010 at 22:09
I think this photo was taken outside Westwood Independent Methodist Chapel,this would be on James St.I went to the youth club myself,but it was a few years after 1964.A man named David Houghton ran it then.
Anita, Fred Hough was in my class at Spring View, he is on some school photos, but not seen him since we left school
Comment by: josie pennington nee beckett on 18th June 2010 at 21:01
was this a wedding as the girls are wearing flowers?
Comment by: micky east on 19th July 2010 at 17:37
anita is that girl june shufflebottom still a friend of yours
I'm sorry, but I haven't seen her since...that's why I posted these photos, hoping someone could tell me where my old friends might be, where I could get in touch with them...
Comment by: micky eastham on 22nd July 2010 at 12:42
anita she is the girl(june s)who lived near us in worsley mesnes/poolstock family moved to ashton circa 1965 photo does,nt do her justice !
yes, she was very pretty! would love to get in touch again but seems impossible to trace her down...
Comment by: dorothy clarke (nee sharpe) on 19th May 2013 at 19:34
i worked with Kathleen Rigby at H.J.Heinz (kitt Green) in the late 60's. She has a brother (laurence). think her name is Parkinson now. and is the girl sat next to her (on boy's lap) Christine Jarvis of James Street? she has a brother John.
Comment by: dorothy clarke on 2nd January 2014 at 11:41
hello Anita, Kathleen Rigby lived in Platt Bridge (nr. Wigan) last I heard. Her married name was Parkinson. I used to see her occasionally when she worked at Edwards bread stall in Wigan Market Hall. hope you manage to contact your friends from your youth.