Photos of Wigan
Photos of Wigan
Album Contents
Album Contents
Wigan Album
Arkwright - my Grandad Moses
8 Comments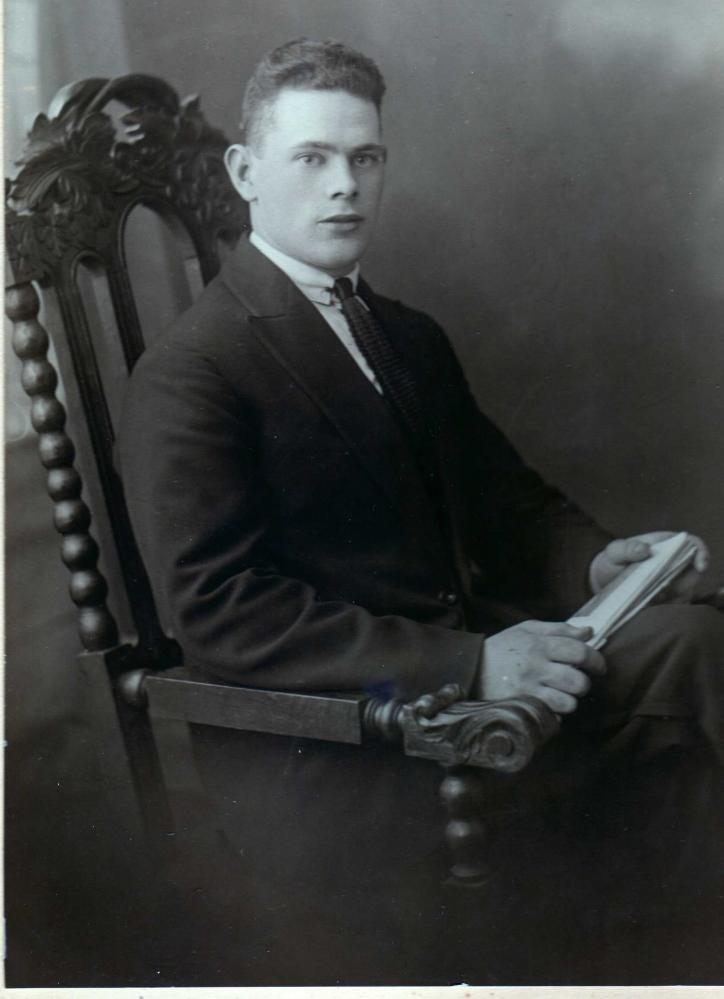 Moses Arkwright
Photo: Jean rigby
Views: 1,368
Item #: 13922
My Grandad Moses Arkwright who was born in 1903 but no idea where or when photo was taken
Comment by: Henry7 on 10th March 2010 at 16:31
Jean, just seen the photo of your Grandad and he looks very much like Ian. I also recognise your mum. Let me know how you are. Regards Ruth
Hi Ruth. Just seen your comment about Ian looking like my Grandad and yes I suppose he does. I'm fine thanks and living in Poulton-le-Fylde now although I still work in Wigan! Where are you living now and what have you been up to during the last ** years? When was last time you saw Ian?
Comment by: Henry7 on 11th March 2010 at 19:13
Hi Jean, lovely to hear from you. I live in Cheadle Hulme, Colin and I split up around 12 years ago but still keep in touch. I haven't seen Irene and Ian for around 15 years, it was at Bill Griffiths son's wedding. I believe they are both still working but hope to retire as soon as they can. I remember seeing you and your Mum when you visited Irene and Ian in Wakefield, I always thought your Mum was a really nice person, she couldn't have been very old when she died, was your father quite young as well? I think Ian definitely picks up the Arkwright gene, he and Nicola are also very much like your Mum. I am from Hindley originally and still visit on a regular basis, I like to go back to my roots. Are you hoping to retire soon? Regards Ruth
No such luck in the retirement department Ruth.I've only just turned 54 and will proably still be working in another 20 years!!My Dad was 60 when he died and my Mum died 5 years later at the same age.A bit frightening when I think about them only being 6 years older than I am now. Ian was really surprised that I wanted to move out of Wigan - like you I enjoy going back to my roots but must say that I prefer to live in a better area. Think I've turned into a snob ha ha.
Comment by: henry7 on 12th March 2010 at 18:14
Have you got any children Jean? I have a son and daughter, Laura and Michael, I don't know if you remember them, they would have been at Irene and Ian's house in Wakefield when you visited? You much have been about 15, as I remember Ian was only 18/19 years old? Laura is 2 years older than Nicky and Michael is 3 years younger than Nicky. I'm not a grandma yet, I would like to be, so I live in hope. Hope to speak again. Best Wishes Ruth
Sorry Ruth but I only vaguely remember your children. I don't have the best of memories..........in fact it's absolutely rubbish!! I remember you though and Anne and Steve and Kay. I must get in touch with Ian and tell him that I've been in contact with you.I've not seeen Ian and Irene since they became grandparents but have seeen photos of them with the children. Must admit that I love mine to bits but they can be hard work! i have 4 altogether but only have contact with 3 of them. Oh, I also have a son, Lee who is 30 and a daughter Michelle who's nearly 32. That makes me feel sooooooooooo old ha ha.If you can access my e-mail address from wiganworld. please feel free to use it to keep in touch. regards Jean.
Comment by: henry7 on 25th March 2010 at 23:15
Hi Jean,
I don't know how to access your email, have you any idea?
Hi, I think it will show my e-mail address if you click on the little envelope above - at the side of where it says 'Comments by Jean Rigby 26th March 2010'. If at first you don't succeed.................... :-)