Photos of Wigan
Photos of Wigan
Album Contents
Album Contents
Wigan Album
Griffiths
4 Comments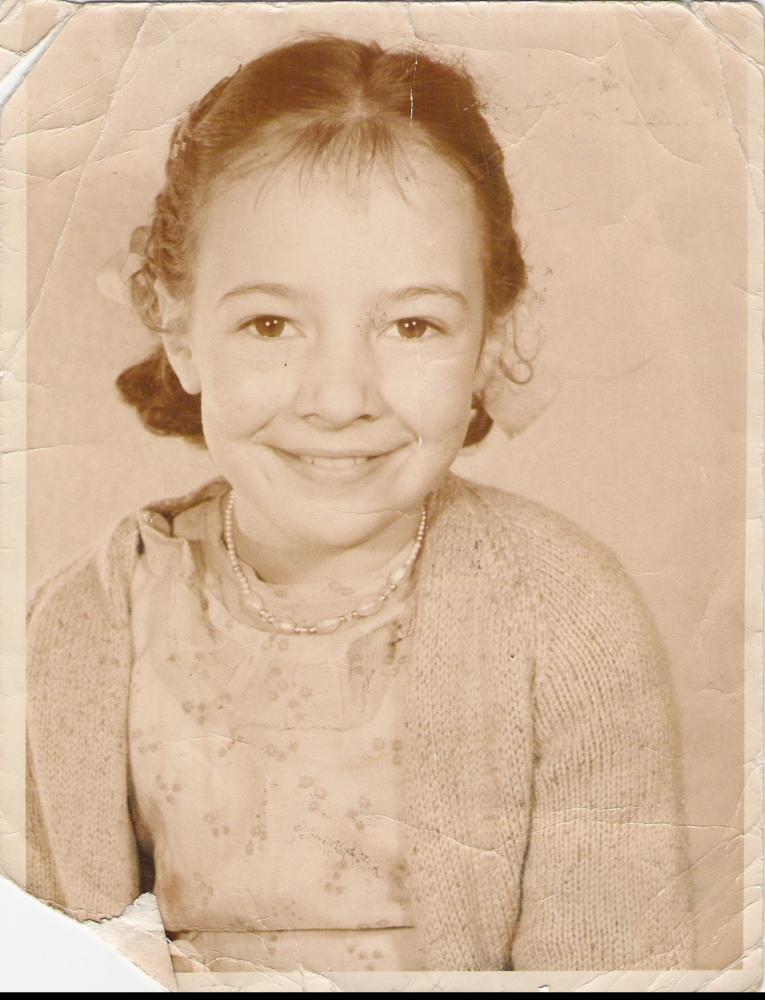 Irene aged approx. 8.
Photo: irene roberts nee griffiths
Views: 1,334
Item #: 13793
Myself around 8 yrs. old.....school photo.
Comment by: Doreen Hatton (was Griffiths) on 4th March 2010 at 16:23
Irene this brought the biggest smile to my face what a lovely picture of you thank you - hope you are well and will look forward to us having a get together at some point for a good old catch up it will be so nice to see you xxx p.s Hope you grandson is ok x
Comment by: irene roberts nee griffiths on 4th March 2010 at 17:36
Hello Doreen!.....we used to get "cheques" in those days that you could spend at certain shops and pay off weekly when the clubman came round,(a necessity for most people in those days), and he obviously went to your house too as he used to say we could have been twins.I am proud of my "Griffiths" look and can see my Dad and yours in the photo of our Grandma Annie Monks. Oliver has had a bad time as , besides being in traction, he has also picked up a stomach bug at the infirmary. He's only ten months old and it's sad to see him lying there, poor little lad.Both he and Edie have looks from both sides of the family. I have one of Oliver with "the eyes", but we have one of Edie where her mouth is so like my Mam's that our Jamie cried when he saw it. As I said to Michelle, they live on in us.
Comment by: Veronica on 26th July 2017 at 14:48
A lovely photo Irene and you and little Doreen are the spit of one another. I just came on here to see your Aunt Sally. You also look very much like your dad.
Comment by: Veronica on 26th July 2017 at 14:50
Oops sorry I thought 'Jimmy 'was your dad! You do have a favour of him Irene.