Photos of Wigan
Photos of Wigan
Album Contents
Album Contents
Wigan Album
mcguire
13 Comments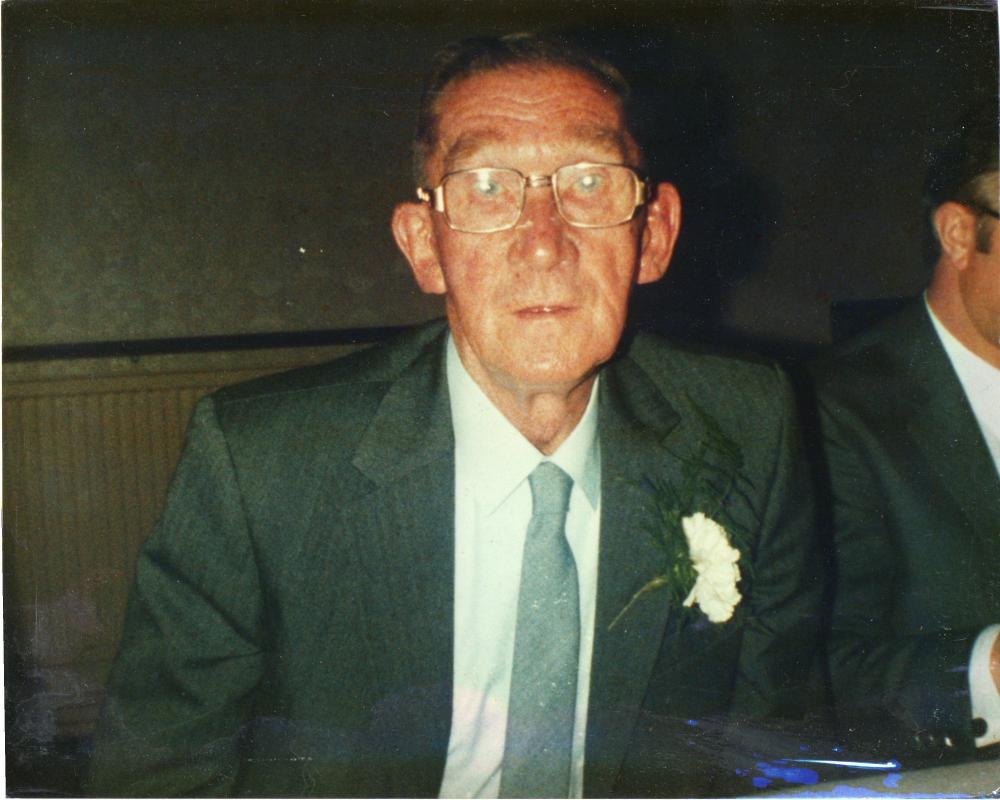 dad
Photo: brenda
Views: 1,790
Item #: 12034
bill mcguire only one i have for now marie
Comment by: marie on 5th October 2009 at 10:15
thanks a lot Marie how old was he when he died.Catherine was only 64
Comment by: marie on 5th October 2009 at 12:19
Comment by: brenda on 5th October 2009 at 20:35
ello marie my dad i think was 73 when he died hes been dead 19years in dec my mam and dad are in gidlow cem
Hi Brenda

Hope you dont mind me writing. My mum's maiden name was mcguire and she lived at 3 John Street, Ince, Wigan. Her mum was Elizabeth Mcguire and her dad was James. Her mum married his brother I think after her father died. I am looking into their family history and wondered if there was a connection with bill. My mum was born on 1st Jan 1925 and before that they lost several children who were either stillborn or died of TB. My mum was the only survivor and was treated with kid gloves by her mum and dad. There was a sister who survived 22 months and died in 1924. James Mcguire is also burried in the same churchyard at Ince.

My mum Annie Mcguire moved to Devon after her parents death and joined the land army. Think she was about q8 or older. She then met my Dad Tony (Hussey) and had me and my sister, Amanda. My Dad died in 2000 and mum in 2003. I would love to hear from any possible relations in Wigan who may have known the family at 3 John's Road, Wigan.

Many thanks for your time.

Jane
Comment by: brenda on 1st April 2017 at 22:58
hello there My dad [billy mcGuire ] was born in wigan but his relations came from Ireland your mcguire,s are not related to mine sorry
Comment by: JEAN on 6th July 2017 at 20:41
Hi Brenda,I've just come across these photos,lovely to see them,they bring back a lot of happy memories,I hope you are well.
Comment by: JEAN on 10th July 2017 at 16:52
Sorry Brenda,just to make it clear-I'm the Jean who was a friend of Linda and of yourself of course.
Comment by: brenda on 18th July 2017 at 23:22
ello jean hope you are jean wyndham if so not seen you for years i am very well thank-you hope you are too are you still in Railway st will speak to you again soon x
Comment by: JEAN on 19th July 2017 at 19:29
Hi Brenda, yes we are still in the same place, just plodding along.I really enjoyed seeing the photos you have put on and I hope we can keep in touch.
Comment by: brenda on 19th July 2017 at 23:15
hijean are you on facebook love to meet up one time hope you and family are well speak soon x
Comment by: Jean on 24th July 2017 at 12:01
Sorry Brenda,I'm not on Facebook or anything like that.I hope we can meet up one day for a catch-up.Take care x.
Comment by: brenda on 24th July 2017 at 18:45
ello jean will keep in touch hope to see you soon x
Hi Brenda

I just saw your comment about my mum Annie Mcguire not being related and your relations coming from Ireland. My mum's dad was Irish too just thought youd like to know that, but it might not make any difference of course.
Regards
Jane