Photos of Wigan
Photos of Wigan
Album Contents
Album Contents
Wigan Album
Aspull
11 Comments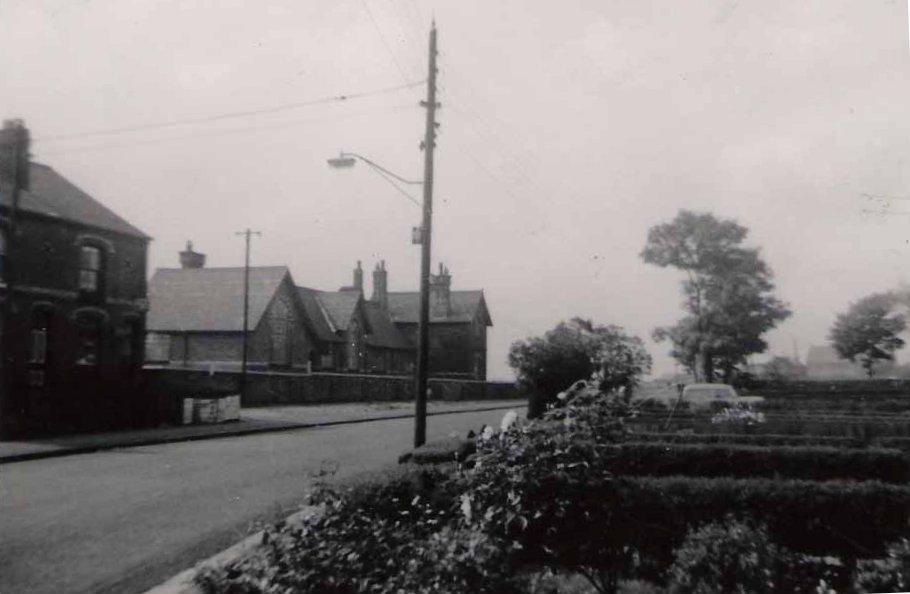 Taken from No. 500, Bolton Road.
Photo: Joan Harrison (nee Shrigley)
Views: 3,027
Item #: 961
Taken from No. 500, Bolton Road. St.Elizabeths School seen across the road. Possibly 1950s.
Comment by: Cyril Ashurst on 9th March 2008 at 21:57
A nice old picture which brings back memories.
The building left of the school was Ste Whitfield's paper shop.
I knew him well when I was a lad
Comment by: Jimmy Whitfield on 28th April 2009 at 13:17
Great to see this old picture up here. I am Ste Whitfield's son Jimmy and have happy memories of living in the paper shop mentioned by Cyril above.
Comment by: Ken R on 11th February 2010 at 00:45
Good shot of the school, I used to be in the scouts and we had meetings in there.
I was brought up in what became Whitfieds' paper shop - St and Maggie bought it from my parents in 1955. The photo dates from 1958/59 as the street lamps attached to the telegraph pole were smaller before that date.
Comment by: linda rutter ne hulme on 12th November 2012 at 18:58
i remember your mum delivering papers to our house on Crawford Ave i was only a young girl then how time flies
I used to live at 600 Bolton Road - now flattened- this was on my way to Scholl at St Lizzies
Comment by: Allan Hilton on 14th January 2016 at 20:17
Great Picture grew up in that area, new Jimmy and Gary very well hope you are both fine
Comment by: Joan Harrison nee Shrigley on 7th October 2016 at 17:32
This photo was taken from our front garden at 500 Bolton Road.
We lived next door to Miss Esther Higham who was a teacher at St. Elizabeth's School.Mr. John Hesketh was the Headmaster. I remember Steve and Maggie Whitfield at the paper shop.
Comment by: Frank Lee on 5th November 2018 at 11:01
I seem to remember the paper shop (no longer there)being across Bolton Road near to Higham's shop. It then moved next to the school in the 1950's
Comment by: Roy Pilkington on 11th March 2019 at 14:21
Lived at 489 before moving to 491 on grandfathers demise and so Whitfields took over later and turned it into a shop
I remember Joan and younger brother at 500
Comment by: Julie on 18th July 2020 at 09:18
I. can remember Maggie and Ste delivering papers to my grandads on st marys road and every sunday evening he had a white mini which he used to have toffee in the back and we used to wait for him to come round.