Photos of Wigan
Photos of Wigan
Album Contents
Album Contents
Wigan Album
Ashton
6 Comments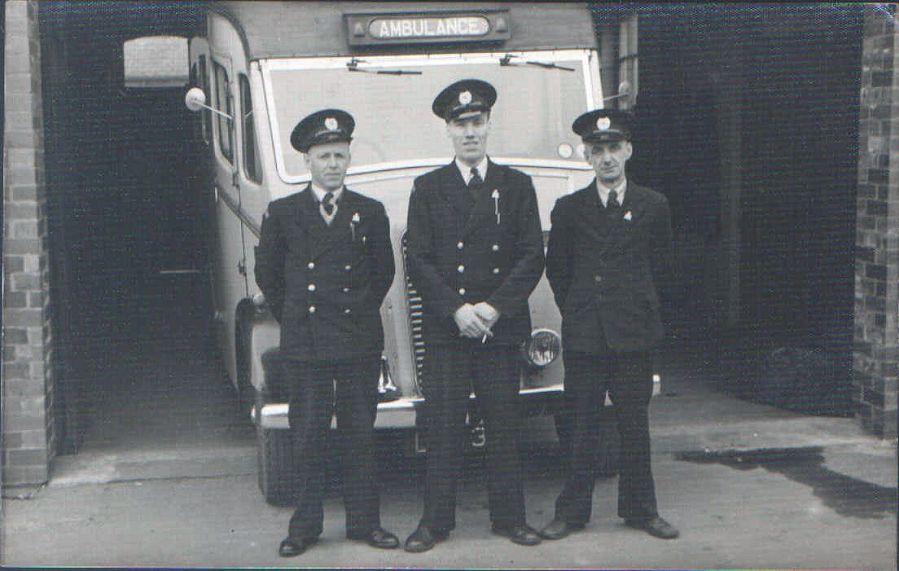 Old ambulance station in Ashton, c1940s/50s.
Photo: Eric Jones
Views: 2,690
Item #: 956
Old ambulance station in Ashton, c1940s/50s.
My Dad William George Spencer (he was called Mark by everyone)was in the Ambulance Service. Any info on him please?
The one in the middle was my brother John Heywood known as Johnny
Comment by: marjorie on 5th November 2008 at 14:05
i thnk the one on the right is a cousin of my mothers,jackie burnett
Comment by: Kenee on 17th October 2010 at 14:52
The Ambulance Station wasn't manned after hours, there was a push button next to the door for emergencies, presumably connected to the emergency services. Not many phones then.

In the late fifties a young man was found on the floor here, he had been stabbed, must have tried to ring the bell. I think he was dead or died soon after being discovered.
Comment by: Ged on 30th January 2011 at 13:16
Remember Jonny Heywood & Eric Jones 's dad on the right,
Comment by: Kenee on 13th April 2015 at 10:38
Regarding the stabbing, I have been told that one Edwin Towns was convicted of manslaughter and sentenced to 8 years in prison.